The Shippers Group is excited to announce the recent hire of Alex Whiteley in our Corporate Office as Industrial Engineer.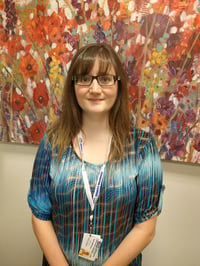 With a Bachelor of Science in Industrial Engineering from Texas A&M University-Commerce, Alex was brought on to enhance productivity, maximize throughput, and ensure workplace safety. Her previous experience includes positions as a Manufacturing Data Engineer and Sr. Support and Operational Efficiencies Administrator. Alex holds a Six Sigma Green Belt certification and has led Lean Six Sigma projects to reduce variances by 65%. She also coordinated a yearlong project to implement Lean Six Sigma methodologies in the replenishment process, including cost analysis labor considerations and storage optimization.
Alex resides just outside the Dallas area with her loving husband and their two pet hedgehogs. During her free time, she enjoys gardening and embroidery. Alex also has a passion for volunteering and participates in a few different weekend events throughout the year – the largest of which is set in Dallas with over 30,000 people in attendance.
President Rob Doyle stated, "We are excited to have Alex join our team as the role she has taken aligns with our efforts to stay focused on quality and continuous improvement. Alex will be instrumental in keeping us true to our core values as the various projects she will be working on relate to a few of our core values in specific: safety, excellence, and innovation."
Eager to get to meet the rest of the team, Alex stated, "I am very excited to be working with everyone at The Shippers Group." Welcome to TSG, Alex, we are so excited to have you on board!
The Shippers Group was founded in 1901 and today employs over 1200 associates nationwide. For more information on The Shippers Group, visit our services page.