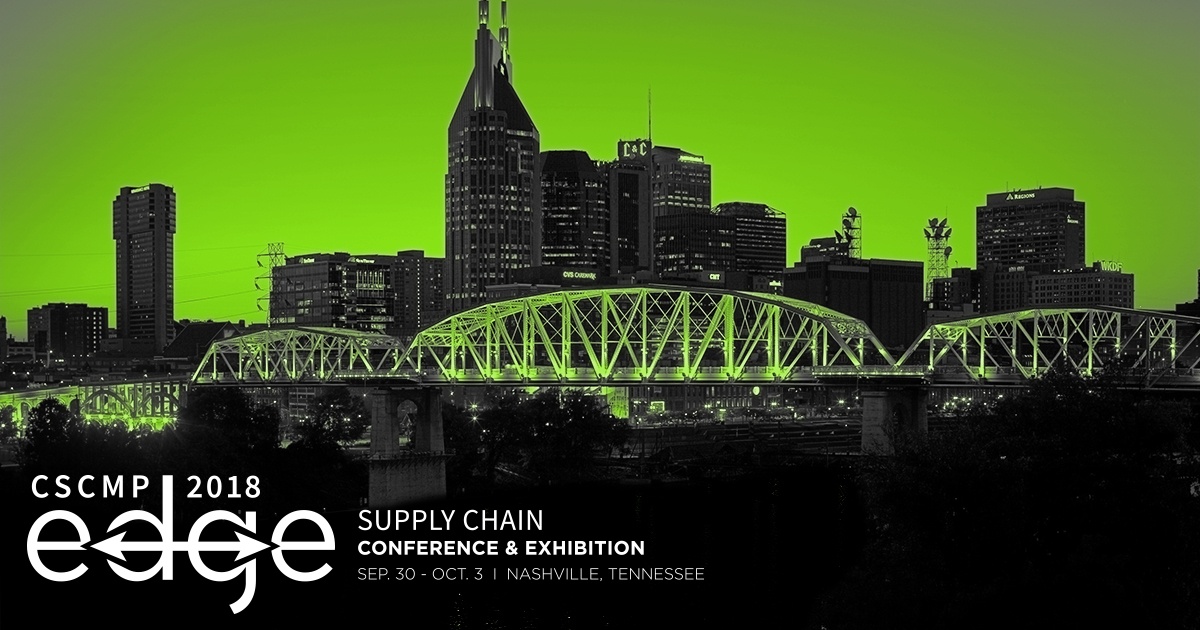 Members of The Shippers Group team are attending the Council of Supply Chain Management (CSCMP) EDGE Conference, Sept. 30 – Oct. 3, 2018 in Nashville, Tennessee. The EDGE Conference is the premier supply chain event of the year, featuring leading-edge logistics solutions, hundreds of hours of content and networking opportunities.
Several employees at The Shippers Group are not only members of CSCMP but also serve as volunteer board members at the local roundtables in Dallas and Atlanta.
"We are committed to engaging in industry associations to further our knowledge and meet supply chain practitioners from around the world. CSCMP is an excellent place to share experiences and gain insight into trends," says Rob Doyle, president of The Shippers Group.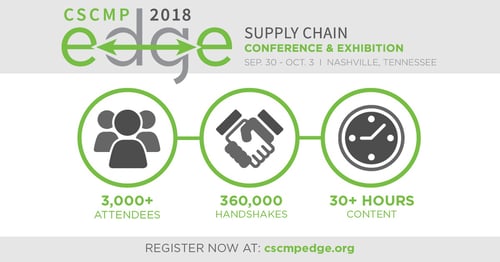 The 2018 EDGE keynotes include supply chain pros from IBM, Nike and Amazon. There are also educational tracks focused on finance and supply chain planning, manufacturing and service operations, order fulfillment, customer service, technology and warehousing.
"We always walk away from the EDGE Conference with new ideas and strategies to improve our offerings. And, the exhibition allows us to preview the latest technology and service providers," Doyle says.
Throughout the year, The Shippers Group employees attend various roundtable events with a similar goal: to expand our knowledge and meet pros in the local area. These events highlight diverse areas of the supply chain through tours of operations, ports or manufacturing plants.