For the 6th consecutive year, The Shippers Group has been named as a 2022 Top 100 3PL Provider by Inbound Logistics. This year's class of Top 100 3PLs hail from a pool of more than 300 companies. The service providers selected are companies that, in the opinion of the editors of Inbound Logistics, offer the diverse operational capabilities and experience driving efficiency and operational excellence for today's demand driven enterprises.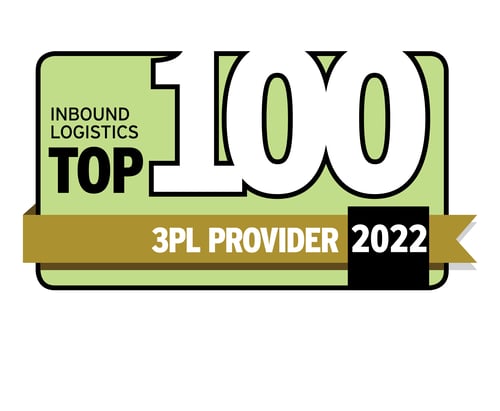 "We are honored to once again make the Top 100 3PL list, especially as there is more competition with new 3PLs entering the market," said Rob Doyle, President of The Shippers Group. "The past two years have presented new challenges, and we've responded by offering our customers additional value-added logistics solutions." The Shippers Group provides 3PL warehousing, transportation, contract packaging, e-commerce services for a variety of industries.
Felecia Stratton, editor of Inbound Logistics explains The Shippers Group merits recognition by, "empowering logistics and supply chain excellence in 2022 with best-in-class solutions that drive integration across internal and external business processes, and by demonstrating excellence in 3PL warehousing operations that support and insulate customers from disruptions in the value chain."
Inbound Logistics, the demand-driven logistics magazine, is the leading multi-channel content provider targeted toward business logistics and supply chain managers. Inbound Logistics' mission is to provide the information and solutions enabling companies of all sizes to become demand-driven enterprises by speeding and reducing inventory and supporting infrastructure, and better matching demand signals to supply. More information is available at www.inboundlogistics.com
---
The Shippers Group is a leading national third-party logistics company headquartered in Dallas, Texas with distribution facilities in Texas, Georgia, Florida, and Virginia. In addition to warehousing and transportation services, the company provides contract packaging and e-commerce fulfillment to the food, consumer goods and automotive industries. The Shippers Group was founded in 1901 and today employs over 1,500 associates nationwide.