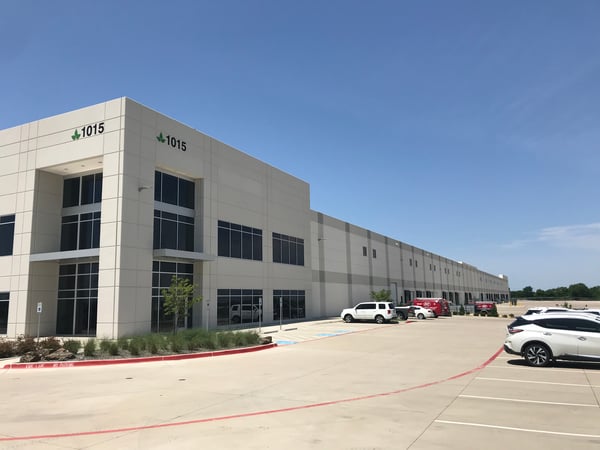 It's been a busy month at The Shippers Group in Dallas, TX. After almost 30 years at the Forney Road warehouse and corporate offices, The Shippers Group has moved. The move to a brand new 560,000 sf distribution facility which is now home to TSG's Corporate Headquarters creates a campus environment alongside the existing Wintergreen Road facility in Hutchins, Texas. Located at 1015 W. Wintergreen Road, the new corporate offices and food grade distribution facility is rail served and includes cooler space.
Rob Doyle, President of The Shippers Group says he is "very excited to see our newest facility open in Dallas," and added that he is "proud of the team's effort." John Dennington, VP of Operations for Dallas is managing the team who is coordinating the move of the corporate offices and warehouse accounts. Upon completion of the move, the team will have relocated 59 customer accounts and 1000 truckloads of product.
The Shippers Group Headquarters and WG-2 distribution facility is conveniently located at 1015 W. Wintergreen Road in Hutchins, Texas just minutes south of downtown Dallas on I-45. Built in 2018, the facility has 89 dock doors with a secured yard and is served by the Union Pacific Railroad.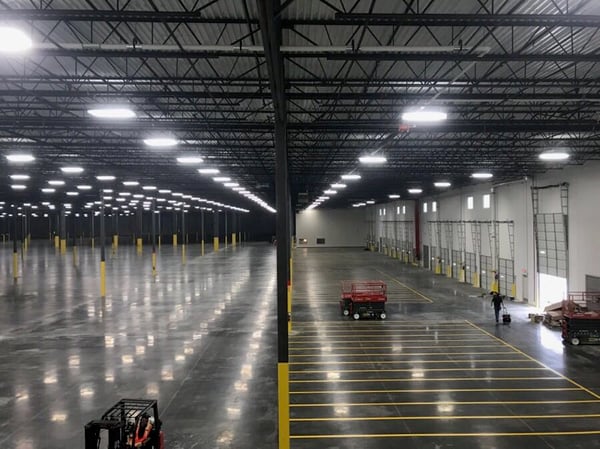 For more information on The Shippers Group's warehouse space, take a look at our locations page here.