The Shippers Group is excited to participate in CSCMP's EDGE Virtual Conference & Exhibition on September 20-23.
Rob Doyle, President of The Shippers Group is serving as the Track Chair for Warehousing EDGE Session 3 Education Tracks. The track, Success Stories and Collaboration Between Shippers and 3PL's will take place on September 21, 2020 from 3:30pm-4:30pm, and is moderated by The Shippers Group's Robin Siekerman, VP of Marketing & Customer Solutions.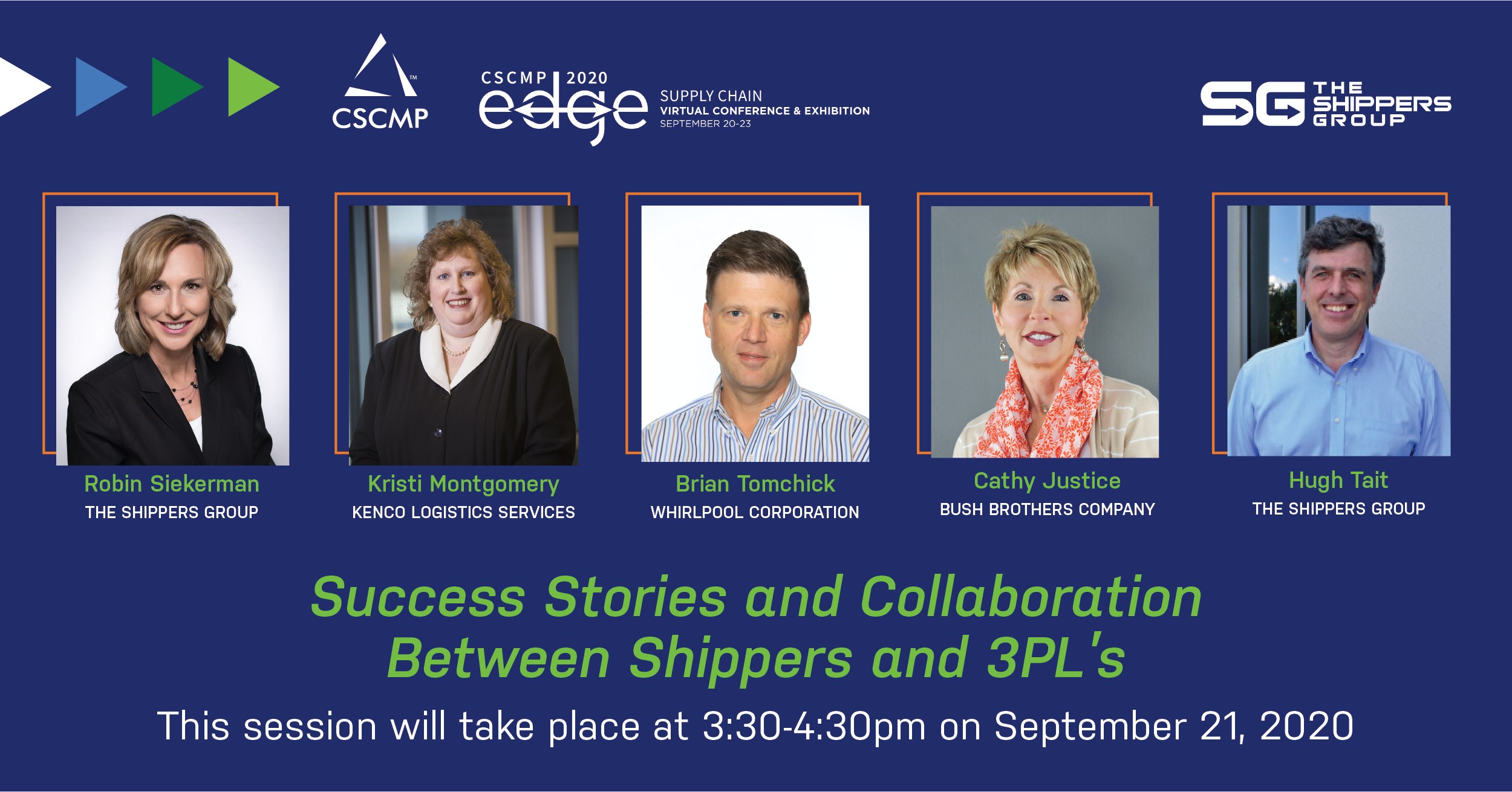 The panel of professionals represents the 3PL and Consumer Packaged Goods industries and includes: Cathy Justice, Supply Chain Integrator, Bush Brothers & Company; Kristi Montgomery, Vice-President Innovation R&D, Kenco Management Services; Brian Tomchick, Senior Manager Operations, Whirlpool Corporation; and Hugh Tait, SVP Customer Solutions The Shippers Group.
This session will look at two different case studies where the shipper and 3PL collaborated from an operational and innovation standpoint to improve the service levels and financial results for all parties. The issues of strategic collaboration and specific value-added services will be explored as well as overall key performance metrics.
Be sure to tune in to learn how to form strategic collaborations between shippers and 3PLs, and how to improve operations and innovation through key partnerships on September 21st!
---
The Shippers Group is a leading national third party logistics company located in 6 states. In addition to 3PL warehousing services, the company also provides contract packaging, ecommerce and transportation management services. To learn more about all of the services offered by The Shippers Group, click here.