Congratulations to J.T. Schaffer who recently opened the 12th facility for The Shippers Group in Grand Prairie, Texas in his new role as Sr. Operations Manager.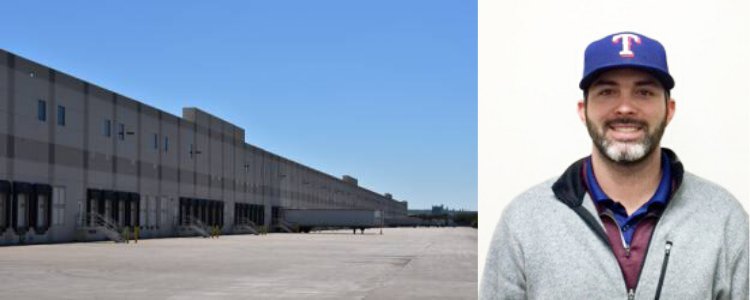 J.T. has lead the Grand Lakes-2 team to a successful start-up of the facility within a much-shorter-than-usual timeline. Schaffer came to Shippers Warehouse in 2013 as part of a 3 year training program working in all Texas locations and in Illinois for the company. During this time, he worked in various roles including inventory control, picking, loading and supervision. Upon completion of the training program in 2016, J.T. was promoted to Operations Manager at The Shippers Group's Wintergreen facility in Hutchins, Texas just south of Dallas.
As a Dallas 3PL, the Wintergreen facility is home to a number of food, CPG and automotive customers. During his time at Wintergreen, J.T. continued to develop his managerial skills and ability to find ways to improve warehouse processes leading to productivity and efficiency gains for the Wintergreen operation and its customers.
A graduate of the University of North Texas with a degree in Finance, J.T. is husband to Jordan and father to daughter Chandler. He enjoys as much time as possible on Lake Kemp and is known to complain a lot about the Dallas Cowboys.
The Shippers Group is not only a Dallas 3PL provider, but is also a leading national distribution company with 12 operations in 5 states. The company employs about 1,200 associates and is committed to training and developing associates like J.T. Schaffer to have long and successful careers at The Shippers Group. For more information on current career opportunities with The Shippers Group, visit our Employment page.