From systems set-up to establishing remote working connections to security updates, you name it—there is nothing our IT team can't handle! Today is National IT Professionals Day, and while we are grateful to every individual on our IT team, we want to take this moment to spotlight our very own IT Manager, Nicole Pineda!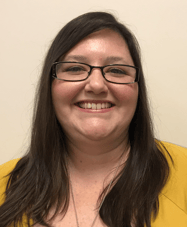 Nicole has been with The Shippers Group for over 11 years and recently worked her way up to the IT Manager position. In this role, Nicole is responsible for assisting with system support and ensuring all IT related ticket requests are completed in a timely manner.
Nicole's responsibilities have proven to be no small tasks, especially this year when we updated all of our company's hardware. Nicole excels in everything she takes on as she ensured and executed this seamless transition for our company and our associates.


"Nicole has stepped up seamlessly into the IT Manager role. Her work ethic and professionalism make a big impact on the IT Department and our ability to serve our customers, both internal and external."



— Amy Landers, VP of Information Technology and Inventory Control



When she's not being an IT Superhero at The Shippers Group, Nicole enjoys spending time with her two kids, Eryn (13) and Braden (9), who are her whole world. She also enjoys volunteering at her church, crafting, cooking, and reading.



Thank you, Nicole, for everything you do for us here at The Shippers Group!
---
The Shippers Group was founded in 1901 and today employs over 1400 associates nationwide. For more information on The Shippers Group, visit our services page.