This week was Truck Driver Appreciation Week – a week where we come together to pay respect and thank professional Truck Drivers for their hard work and commitment in undertaking one of our economy's most demanding and important jobs. These 3.6 million professional men and women not only deliver our goods safely, securely, and on time, but they also keep our highways safe.
Truck Drivers play an especially crucial part in our line of business – ensuring our customers' product are both received to our warehouses and delivered on time to their next touchpoint so they can reach the consumers.
Because of their important roles, we are constantly striving to better accommodate our drivers and their demanding jobs. One of our Truck Driver offerings, located at our Wilmer site, includes reserved and private parking spaces available for drivers who run out of drive time. This restricted area, known as "Safe Haven," gives drivers peace of mind and allows them to get a good night of sleep knowing they are safe.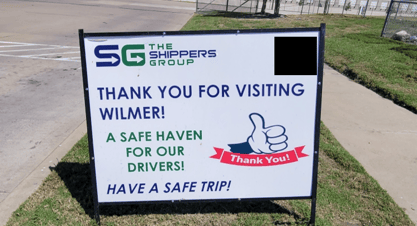 To show our gratitude during this year's Truck Driver Appreciation Week, we created an 'On The Road Entertainment' flyer that listed popular podcasts and resources for drivers to access free audiobooks. Some sites also passed out snacks and drinks with the flyer!
We also took this week as a great opportunity to refresh our associates on safe driving tips when it comes to sharing the road with drivers. By practicing safe driving with Truck Drivers, not only are we showing respect and appreciation for their roles, but also working together to make our roads safer.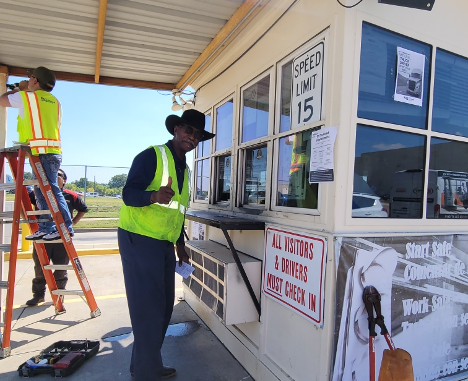 Thank you to all Truck Drivers for your hard work and commitment to keep our supply chains moving!


---
The Shippers Group is a leading national third-party logistics company headquartered in Dallas, Texas with distribution facilities in Texas, Georgia, Florida, and Virginia totaling 10 locations and over 4 million square feet of space. In addition to warehousing and transportation services, the company provides contract packaging and e-commerce fulfillment to the food, consumer goods and automotive industries. The Shippers Group was founded in 1901 and today employs over 1,500 associates nationwide.