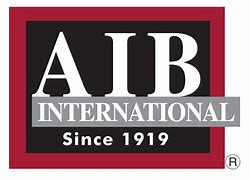 How does The Shippers Group receive a 965 out of 1000 for their AIB Audit at the Forney Road facility in Dallas, TX? The answer is easy - through dedication to cleanliness and preventative methods for food safety.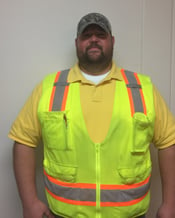 Trey Muggley is General Manager for the Forney Road facility. He has been on the front line of food-grade audits for the last 18 years. Trey has experienced it all when it comes to these inspections. These days, he rarely misses a beat. "You might make a mistake once but you never make it again," Muggley says. He may have the experience needed to get a good score, but it is his attention to details that makes things go smoothly.
AIB International is a specialty consultant in food safety programs around the world. Food experts conduct facility assessments that comply with the Food Safety Modernization Act and GFSI recognition. AIB audits apply to all aspects to the food supply chain including processing facilities, distribution centers and packaging manufacturers.
Most of the AIB certification focuses on documentation and procedures to keep food safe while in the warehouse and there is a very strict protocol for cleanliness with zero debris, dust or cobwebs. Dedicated sanitation employees roam the aisles during each shift looking for and quickly resolving issues that are out of AIB compliance. There are weekly and daily check sheets as well as internal audits. Operations managers from other TSG locations audit each other on a monthly basis to make sure nothing is missed.
Inspectors arrive unannounced and tour the warehouse looking for inconsistencies with the standard. Muggley and his staff have their processes down to a science at this point. "The most challenging part is knowing they can show up any time, and that keeps us in line," he says.
"Customers rely on us to keep their products safe to eat. It's that simple, and that's what we do."