It's the ninth straight BRC Certification by the Grand Lakes team who recently underwent this year's BRC audit and is once again proud to retain an AA rating. The rating is the highest announced audit rating possible for the BRC Storage and Distribution Standard Audit.
Chris Vandergriff and his team in Grand Lakes set forth great energy and effort to maintain the highest standards outlined by BRC. When asked about this accomplishment, Chris remarked, "Maintaining an operation of this size is a formidable challenge, but when you have a dedicated group of people following the processes and procedures who are determined to succeed, there are no limits to what you can achieve as a team."
Behind the scenes directing and consulting the Grand Lakes Team is Mark Wallen, Quality and Compliance Manager for The Shippers Group. Mark's expert knowledge of the audits, accounts and facilities is a tremendous asset to all Shippers Group locations when preparing for their audits. Vandergriff credits Mark saying, "The accomplishments of nine straight BRC Certifications by the Grand Lakes team would not be possible were it not for the efforts of Mr. Wallen and his commitment to us."
Congratulations!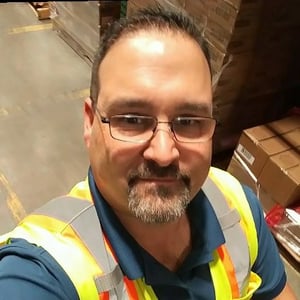 Pictured: Mark Wallen, Quality and Compliance Manager for The Shippers Group