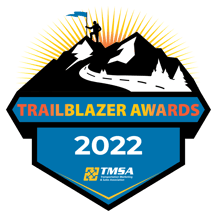 The Shippers Group was recently recognized at the Transportation Marketing and Sales Association (TMSA)'s inaugural Trailblazer Awards in Orlando, Florida.
The TMSA's marketing and sales awards give meaningful recognition of excellence in strategy, creativity, innovative solutions, and business results. Previously known as the Compass Awards, the Trailblazer Awards signifies the new paths leaders in the transportation and logistics industry forged during the pandemic to keep the supply chain moving and shelves stocked.
In 2021, The Shippers Group published a robust white paper detailing our response to the COVID-19 pandemic. How a 3PL Warehouse Successfully Navigated the COVID-19 Pandemic creates awareness about the impact of the pandemic on the 3PL sector while examining first-hand experiences during the onset, as well as our initial and ongoing prevention and response to the rapidly-changing environment. Detailed strategies, best practices, and lessons learned are also included.
Along with the white paper, The Shippers Group's marketing and sales team worked together with our partners at MADE Brands to design, create, and monitor an inbound marketing campaign that featured a variety of digital assets to accompany the detailed content within the white paper.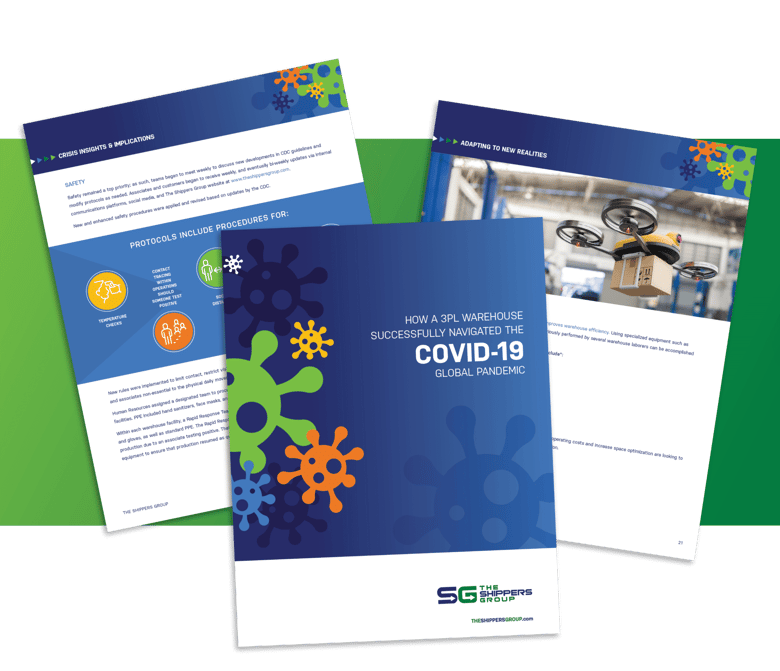 "The Shippers Group team appreciates this award from the TMSA relating to our COVID-19 response as it was certainly a challenging time for us all. Our successful navigation through the pandemic was based on the skill, courage and determination of the entire TSG team," shared Rob Doyle, The Shippers Group President.
"Our VP of Marketing and Customer Solutions, Robin Siekerman, along with our Sales and Marketing Support Specialist, Maggie Harvey and the MADE team skillfully captured the challenges, successes and lessons learned as we continue to do all we can to safeguard our team so we can deliver exceptional high quality service to our customers into the future," he continued. "Our marketing team is source of tremendous pride for us here at TSG and we are pleased to see the acknowledgement of them that this award also brings."
The Trailblazer Award submissions were judged by industry professionals, and the recognition commends projects that propelled and drove success. One judge noted that TSG's white paper campaign was unlike any other submission and provided industry representation of what so many other companies in the supply chain were facing, and what they were doing to respond to the pandemic.
---
The Shippers Group is a leading national third-party logistics company headquartered in Dallas, Texas with distribution facilities in Texas, Georgia, Florida, and Virginia totaling 11 locations and over 5.3 million square feet of space. In addition to warehousing and transportation services, the company provides contract packaging and e-commerce fulfillment to the food, consumer goods and automotive industries. The Shippers Group was founded in 1901 and today employs over 1,500 associates nationwide.