The Shippers Group recently joined food manufacturers and distributors as well as logistics providers to network and discover ways to improve and enhance their supply chain performance at the 65th Annual Food Shippers of America Conference in Orlando, Florida. Food Shippers of America is the gold standard for continuing education of transportation and supply chain services to the food industry.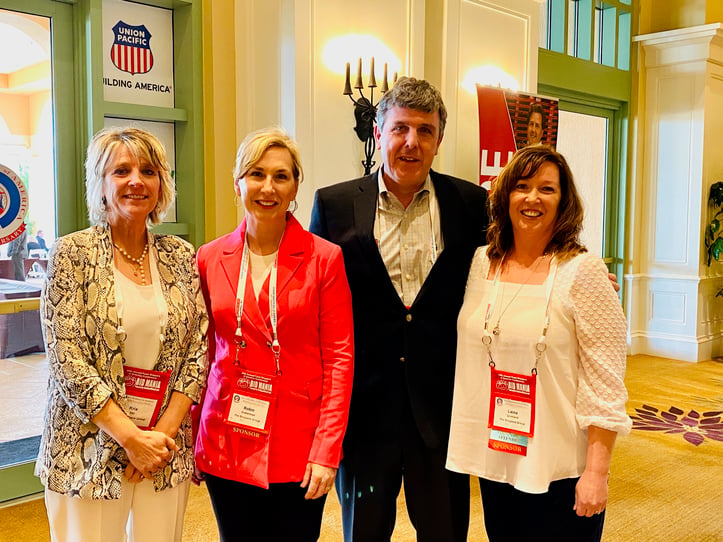 Representing TSG at the 65th Food Shippers of America Conference, from L - R: Director of Customer Service, Kris Hill, VP of Marketing & Customer Solutions, Robin Siekerman, Hugh Tait, Senior VP of Customer Solutions, and Laina Grimland, Director of Transportation Management.
We had a wonderful time meeting with our customers, colleagues and old friends! The annual FSA conference is packed with educational sessions addressing emerging opportunities and industry issues as well as numerous networking opportunities.
Needless to say, we're already looking forward to next year's conference in Palm Desert, CA!
---
The Shippers Group is a leading national third party logistics company located in 5 states serving over 200 customers in 5.3 million square feet of distribution space. In addition to 3PL warehousing services, the company also provides contract packaging, ecommerce and transportation management services.
Learn more about The Shippers Group's locations and services by clicking here.