The Shippers Group was happy to be back at the 66th annual Food Shippers of America Conference held at the JW Marriott Grande Lakes in Orlando, Florida this week. The conference agenda was full of outstanding educational and networking opportunities. Conference attendees were eager to return to Orlando for this year's event, especially since the 2021 conference had to be cancelled due to the COVID-19 pandemic.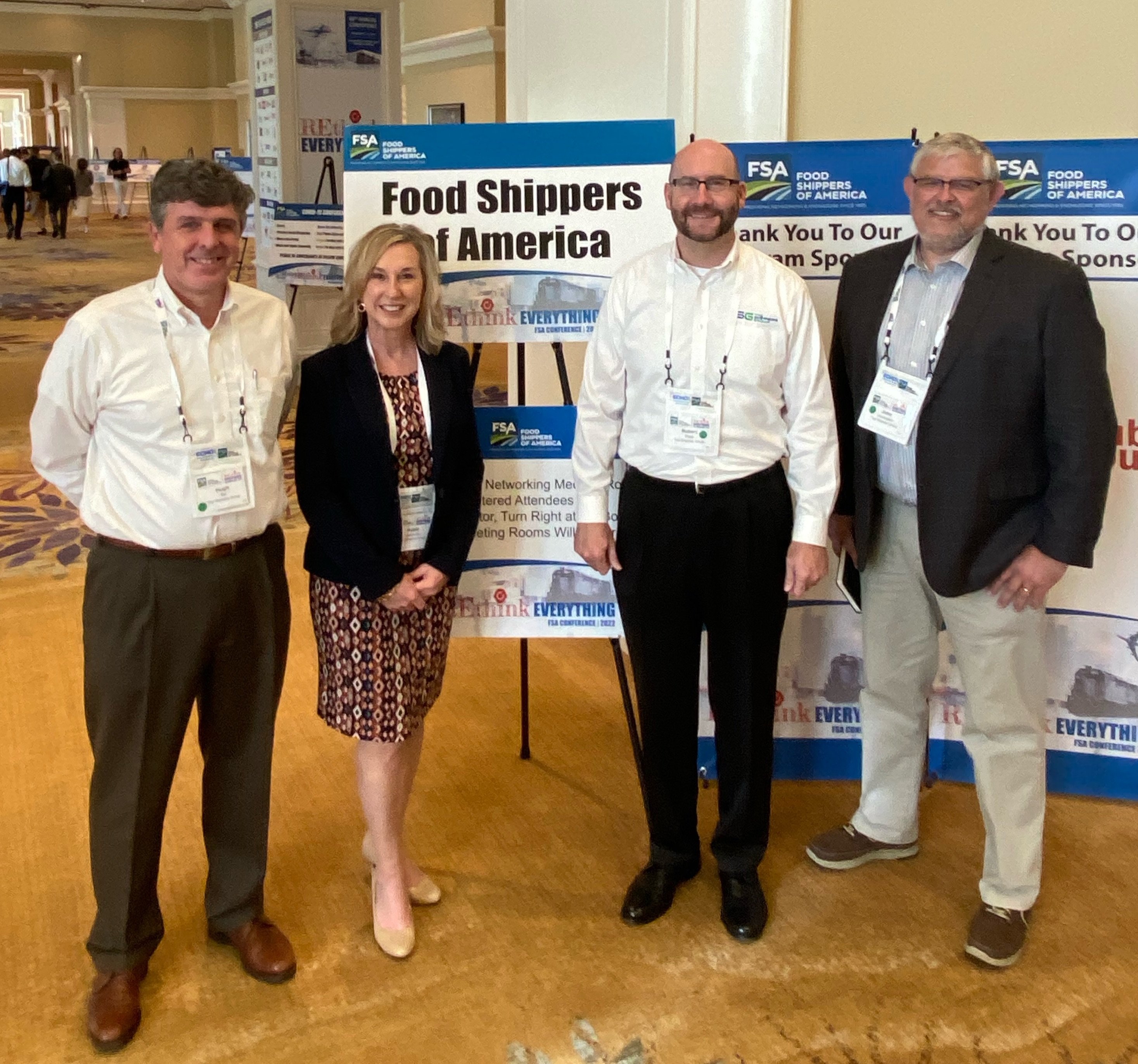 Pictured L-R: Hugh Tait, Robin Siekerman, Rob Doyle, and John Dennington
Rob Doyle, President; Hugh Tait, Senior VP Customer Solutions; John Dennington, VP Operations, and Robin Siekerman, VP Marketing & Customer Solutions represented The Shippers Group and enjoyed the opportunity to meet face-to-face with many current and potential new customers.
"It was great to get back together with customers and colleagues this year. Food Shippers of America provides a valuable opportunity for shippers and supply chain providers to meet in one location," shared Doyle. "We're already looking forward to next year's conference."
Given the impact of events over the past two years on supply chains, "Re-Think Everything" was the perfect theme for the conference. Conference organizers delivered with a great line-up of speakers including keynote speaker Tony Dungy. Sessions centered around new food and consumer trends, focusing on tomorrow and surviving disruption, and the unfiltered opinion of some professional truck drivers on how the pandemic has impacted them.
---
The Shippers Group is a leading national third-party logistics company headquartered in Dallas, Texas with distribution facilities in Texas, Georgia, California, Florida, and Virginia totaling 13 locations and over 5.5 million square feet of space. In addition to warehousing and transportation services, the company provides contract packaging and e-commerce fulfillment to the food, consumer goods and automotive industries. The Shippers Group was founded in 1901 and today employs over 1,500 associates nationwide.