In a three part blog series, The Shippers Group is highlighting associates who have shared their thoughts on African American History Month. These associates were asked, "What does African American History Month mean to you?" Here, we share another inspiring and educational response we received from Angela Mitchell, Office Manager at The Shippers Group.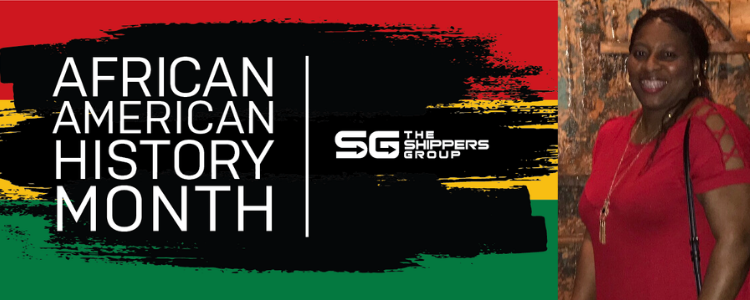 American History Month gives us a chance to learn and recognize the sacrifices, contributions, and achievements of African Americans.

African Americans have had a monumental impact on the United States and the entire world. Many of us only learned about the famous African Americans while in school. Sure, we were briefly taught about Martin Luther King Jr, Jackie Robinson, Harriet Tubman, and sometimes inventors like George Washington Carver. However, this doesn't even begin to scratch the surface of the many impactful African Americans throughout history.

This is the month of enlightenment for the great contributors. In my opinion, Black History Month should give us a chance to learn more and further educate our young people about the history of our culture and the sacrifices that were made for their future. I feel this month should be used to educate one another more about the African American contributions.
Stay tuned throughout the rest of the month for one more installment of this series. We are so grateful for the willingness of our associates in providing these meaningful and thoughtful responses.
The Shippers Group is a leading national distribution company with 12 operations in 5 states. The company employs about 1,200 associates. For more information, check out our Services page and let us know how we can help you!