A few weeks ago our Wilmer, TX facility held a small celebration during the nightshift for a few of our associates who were named Employee of the Month this year! These employees have been recognized by The Shippers Group, their supervisors, and their coworkers as being individuals who go above and beyond every day in support of our customers and our team.
Noe Hurta

Noe Hurta was named employee of the month in January of this year. He has been with The Shippers Group since March of 2018. He is one of the trainers at Wilmer and is always there to help everybody. He is the one who always has a smile on his face and makes everyone's days better. We are eager for the days when we don't have to hide his radiating smile behind that mask!
Israel Carrera

Israel Carrera has been part of the TSG family since July of this year. Within just two months of his hiring, he was awarded Employee of the Month for September. Israel is a hard worker and respectful to all. He is always willing to help everyone and is so welcoming to any newcomers. We are excited to have Israel on our Shippers team and are excited to watch his accomplishments grow!
Eric Castillo

Eric Castillo has been with TSG for almost two years, and was named the Employee of the Month in May. He is also a trainer at Wilmer. Eric started with TSG as a lumper unloading containers and was determined to learn how to operate a forklift and the system. He's always contributing to training and meetings, and lends a helping hand, whether it be to his coworkers or his supervisors with translations. Eric's ambition and determination are an inspiration, we are so grateful to have him as part of our team!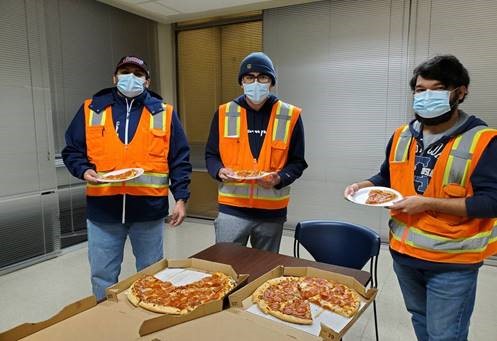 Congratulations Noe, Israel, and Eric on your much-deserved awards!
---
The Shippers Group was founded in 1901 and today employs over 1400 associates nationwide. For more information on The Shippers Group, visit our services page.