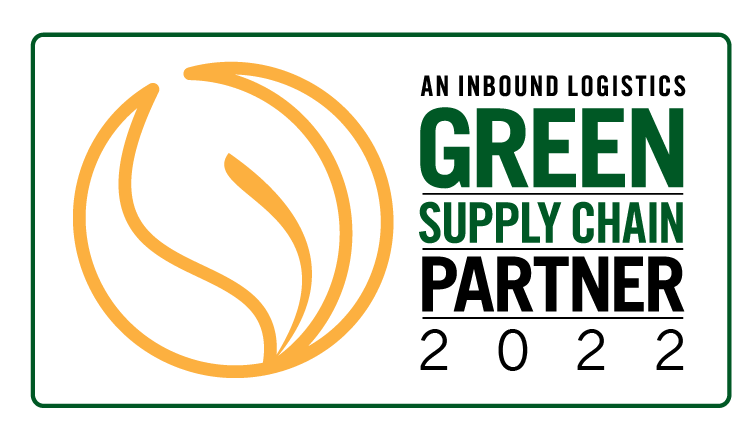 For the 6th year in a row, The Shippers Group has been recognized by Inbound Logistics as a Green Supply Chain partner.
With a focus on sustainability, The Shippers Group takes great pride in receiving this award, as it honors the 75 leading supply chain partners who customers can trust when seeking green supply chain management and logistics partners. Inbound Logistics' editors have determined that the 2022 honorees "walk the walk" when it comes to commitment to supply chain sustainability.
Published annually in June, the G75 list is an editors' choice list of 75 companies that go above and beyond to ensure their global supply chains are sustainable, and that their operations are socially and environmentally friendly. As one of these companies, The Shippers Group is dedicated to developing and implementing best practices to ensure we leave a positive footprint on the world.
In this past year, we've taken even more purposeful steps to reach our goal of embedding sustainability into every part of our business and in helping the food and CPG companies we serve meet their respective goals. We have done this by reducing and eliminating consumer emissions and creating sustainable living plans. A few specific examples of these efforts include:
Recycling approximately 7.2 million pounds of cardboard and plastic last year
Offering a hybrid workplace model to reduce emissions associate with commutes and to support employees in having a better work-life balance
Utilizing renewable energy where feasible and establishing practices at all of our locations to limit the amount of water and energy used or wasted
Basing procurement decisions with strong consideration to products that minimally impact the environment such as items made of recycled or renewable materials, or items that are rated energy efficient
The Shippers Group has developed a pro-active approach to ensure the long-term viability and integrity of our company by optimizing resource needs; reducing environmental, energy, or social impacts; and managing resources. The specifics of our program benefit our customers, employees, company, and planet, all while enhancing our ability to increase profits and remain in business for the long-term. We are dedicated to making a meaningful commitment to our communities and our environment and are steadfast in developing and executing forward-thinking sustainability policies.
---
The Shippers Group is a leading national third-party logistics company headquartered in Dallas, Texas with distribution facilities in Texas, Georgia, Florida, and Virginia totaling 11 locations and over 5.2 million square feet of space. In addition to warehousing and transportation services, the company provides contract packaging and e-commerce fulfillment to the food, consumer goods and automotive industries. The Shippers Group was founded in 1901 and today employs over 1,500 associates nationwide.