While COVID-19 brought many uncertainties to our world and supply chain, The Shippers Group persevered through our hardest challenge yet and experienced growth throughout all odds. Over the last three months, The Shippers Group has been awarded several new contracts for new and existing customers. We have also launched numerous contracts during this time period – one of which includes the launch of our newest Distribution Center in Orlando, Florida.
"Our ability to manage these high volumes is credited to the fact that we have really zeroed in on a sustainable and robust start-up process," shared Rob Doyle, President. "That allows us to handle multiple facility openings at the same time and our team is always up for the challenge, which is allowing us to open up four new operations between December of last year and July of this year."
In early March, at the height of the COVID-19 pandemic, The Shippers Group opened our newest warehouse facility in the state of Florida. When our customer, a world leader in convenient foods and beverages, came to us with a potential synergy, we jumped on the opportunity to grow our relationship and expand our national footprint.
Located just minutes outside of the city, the Distribution Center known as "Sand Lake" services route sales in the Orlando, Florida area. Built in 2020, the building is just over 58,000 square feet and is a dedicated food grade warehouse and retail distribution facility for one of our long-term existing customers.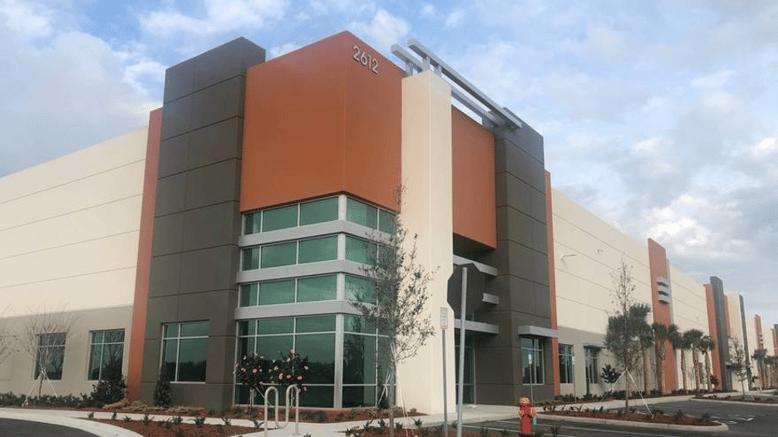 Our successful launch of the new facility is contributed to our exceptional start-up team, but most notably our Sand Lakes General Manager, Melissa Sotomayor. Melissa is an Army veteran with well over a decade of experience in logistics and supply chain. Her resume entails numerous positions related to inventory, manufacturing, and warehousing. With her diverse industry experience and vast knowledge, it is no wonder our newest operation is such a success.
When asked to comment on the initiatives taken to ensure a smooth start-up, Melissa shared that she broke down the process by applying her previous experience from the Military and the Industry to lead and execute innovative projects for TSG, adapting quickly to change and overcome the obstacles and challenges. "We created an action plan, executing part A, B, and C prior to going live," Melissa said.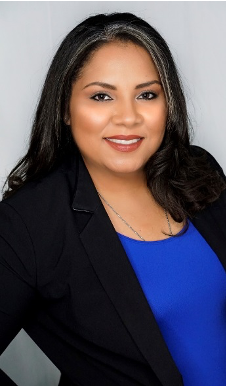 "We had a clear understanding of the expectation, what needed to be delivered, and the customer's needs. One of the most important parts is building a strong leadership team and giving them goals to achieve in the short term and long term. Bringing in people with a high sense of urgency, passion and a "can do" attitude. I believe people are the most important part of any operation, so we invested the time to assemble a great team, setting the expectation from the "get go" and having a high level of accountability. Recognition was given when it was due and sometimes tough decisions had to be made to create a stronger team."
Now fully operational, Melissa mentions the Orlando facility continues to thrive because "At Sand Lake we listen; We ask how we are doing and how can we improve to better serve you. If something goes wrong, we quickly respond, modify if needed, and execute. We have created a great relationship and partnership with our customer, so that has helped us to better serve them and improve every day."
The Shippers Group prides our self on being customer-centered, and Melissa has made our Orlando operation a perfect example of this. Our customers can have peace of mind that we will treat their customer as our own and offer superior service each and every day.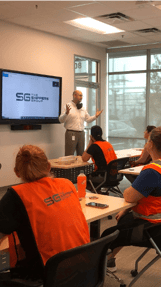 To celebrate their commitment to making our newest operation a success, an appreciation luncheon was held last week at their facility. President Rob Doyle attended to personally thank the team for their hard work, stating "Melissa Sotomayor did an outstanding job opening up the facility and building a great team. Melissa and her team are to be commended in having such a successful start-up during such challenging times."
We are so grateful to have a team composed of such outstanding associates who not only showed up when we needed them but went the extra mile. Our associates are our most important asset, and it is because of these hard-working individuals that we continue to grow!
---
About Melissa: Melissa Sotomayor is an Army veteran who has been in the supply chain industry for a little over 16 years. She holds a Bachelor's Degree in Supply Chain Management from Ashford University. Throughout her career, she has touched every link of the supply chain – starting from the bottom unloading trucks and working her way up throughout the years to supervisor and manager positions. When her husband retired from the Army, she relocated to Florida, taking a position with a multinational beverage corporation. During her time with the company she was promoted from supervisor positions in inventory and manufacturing, to finally Warehouse Associate Manager. Shortly before taking the job with The Shippers Group, she worked with an Events Company as a Senior Operations Manager. During her free time, Melissa likes to spend quality time with her husband and their five kids they share together.
The Shippers Group is a leading national third-party logistics company headquartered in Dallas, Texas providing supply chain support to brand leaders and market innovators in industries including food and consumer packaged goods. With food-grade multi-client and dedicated distribution facilities in the United States, The Shippers Group provides supply-chain solutions with outsourced warehousing, transportation, contract packaging, and e-commerce fulfillment services. Since 1901, The Shippers Group has relied on core values of integrity, innovation, excellence, and safety to grow customer relationships, focus on continuous improvement, and engage sustainable business practices that deliver results. More information is available at www.theshippersgroup.com.
Learn more about The Shippers Group's locations and services by clicking here.