Our bodies are comprised mostly of water and maintaining the proper balance of water is important for our systems to function properly. Staying properly hydrated is important. Warehouse associates should ensure they are consuming enough water to maintain the proper balance of water and electrolytes in their bodies, especially during the hot summer months.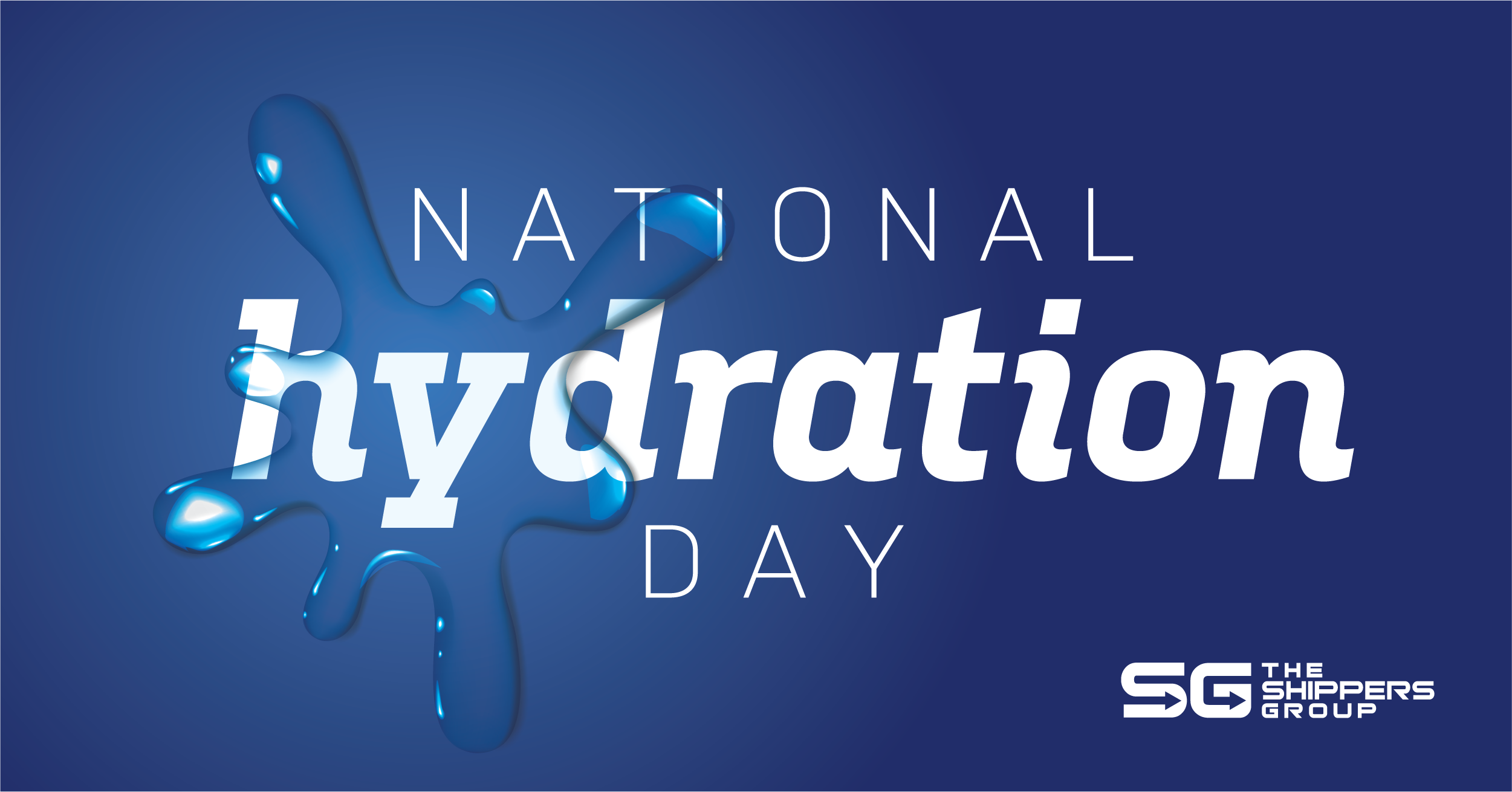 Dehydration occurs when your body doesn't have enough water to carry out its normal functions. Symptoms of dehydration include thirst, fatigue, dry skin and muscle cramps. Severe dehydration can also lead to vomiting and diarrhea, both of which further dehydrate the body.
What is the best way to stay hydrated?
Drink plenty of water

Eat water rich fruits and vegetables

Avoid caffeinated and alcoholic beverages
Warehouse associates at The Shippers Group can bring a clear plastic water bottle on the production floor, and they are encouraged to eat a nutritious diet of water rich foods. Starting the day with several glasses of water helps your body begin the day in better balance.
Overall Benefits of Good Hydration:
Regulates the body's digestive and cardiovascular systems

Keeps joints lubricated

Increases pain tolerance

Better brain function

Improved sleep and alertness

Maintains metabolism

Immune system health
When you need to rehydrate quickly:
Water

Coffee and tea in moderate amounts can be hydrating

Vegetable juice

Water rich foods

Hydration solutions just as Gatorade or Pedialyte

,

especially

for treating dehydr

ation from vomiting and diarrhea
Safety is our number one concern at The Shippers Group and that includes the overall health of our associates.
---
The Shippers Group is a leading national third-party logistics company headquartered in Dallas, Texas with distribution facilities in Texas, Georgia, California, Illinois, Florida, and Virginia totaling 16 locations and over 6.5 million square feet of space. To learn more about our areas of expertise, visit our Services page.