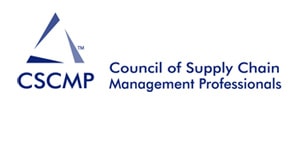 On Wednesday, January 20th, The Shippers Group (TSG) joined the Council of Supply Chain Management (CSCMP) New England Roundtable in leading a discussion on TSG's practical adoption of Lean Principles and Tools within our company. Our Operational Excellence Team presented how a Lean Culture has been created in a warehousing environment and showcased how Lean continues to impact our bottom-line.
This sold-out discussion was led by Rob Doyle, TSG President; Alex Whiteley, TSG Industrial Engineer & Continuous Improvement Manager; and Susie Bodnar, Independent Lean Supply Chain Consultant, who was brought on as a consultant for TSG to help in building a Lean Culture. Check out a brief overview of the presentation below:
Lean in Supply Chain: Building a Lean Culture at The Shippers Group
Why the Cultural Transformation
With TSG's continual growth and our customers ever-changing needs, President Rob Doyle saw the importance in taking the next step to deliver more value to our customers by making our sites more efficient and safer.
The Core Values of Lean are:
Respect for People
Innovation
Relentless Improvement
Flow
Aligning closely with TSG's Core Values of: Integrity, Innovation, Excellence, and Safety, we saw this as the right path to fulfilling our goals.
How it was Implemented
Creating a group to focus on Excellence and manage our Continuous Improvement efforts was the first step in creating cultural transformation. The team consists of Al Siekerman, TSG Director of Process Excellence, who has experience in the environment; Discussion Leader, Alex, who has an understanding of Lean Six Sigma; and Discussion Leader, Susie, to help guide us in the right direction. Once this team was assembled, a series of efforts was put into play to gain momentum:
Lean Champions—Lean Champions were appointed at each site to help drive Continuous Improvement and Process Efficiency using Lean Principles. With support and guidance from OpEx, they are responsible for leading Lean Projects at their respective sites and inspiring their team members to find best solutions.
Educate—Through a series of educational materials, trainings, and an ongoing book club led by OpEx, Lean Champions continue learning about Lean Principles and how they can apply them at their facilities.

Current Book Club Book: "

2 Second Lean

" by Paul A. Akers

Marketing Involvement—To transform a culture, everyone has to be aware of the culture, and who better for the job than the marketing team? Because they have a direct impact on creating certain aspects and taking the current culture to the next level, the marketing team was brought into the loop early-on to help market both internally and externally. They really leaned in to Lean and provided improvements on how OpEx operates and communicates to the rest of the organization – like through visuals, monthly newsletters, and various social media platforms.
Projects, Meetings, and Tracking—With daily PDCA calls, dashboards, and project funnel systems, OpEx is actively engaged with Lean Champions and their current projects to provide expertise to support their improvement initiatives. Regular meetings allow OpEx to monitor progress to goals and measure their results. Seeing these results and the positive impact it has for both our company and their teams keeps the excitement of Lean going, which in return ensures the vitality of our efforts.
Results
Our Operational Excellence Team has inspired continuous improvement throughout all 16 of our sites and are changing TSG in a positive direction. Our Lean Champions have started involving more people in the lean initiative and we are starting to see associates from every angle take interest in how they can eliminate waste in their own processes. Having only scratched the surface, The Shippers Group is already reporting an estimated daily savings of almost $10,000 from just our first wave of projects. By continually streamlining our operations and reducing waste, The Shippers Group is one step closer to achieving our Vision of being 1st in Supply Chain!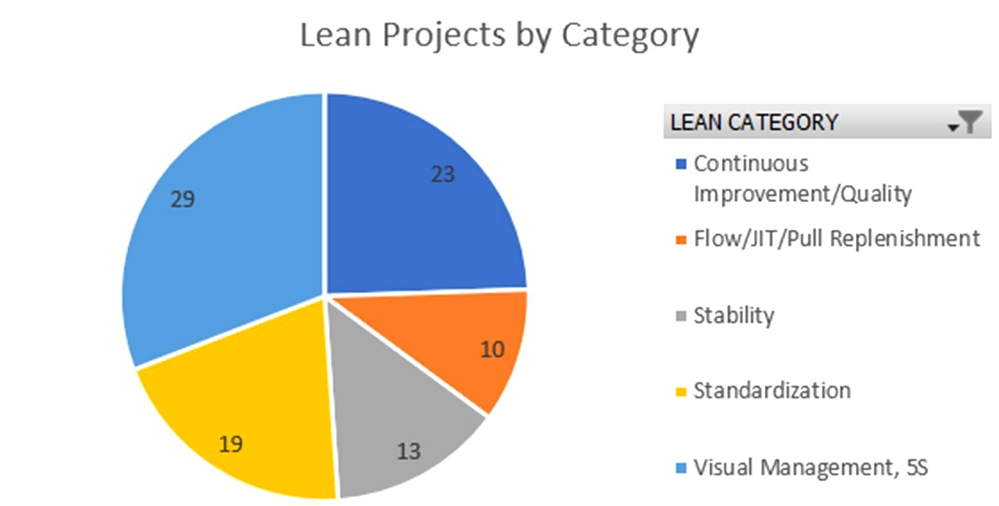 About CSCMP
The Council of Supply Chain Management Professionals (CSCMP) is the leading global association for supply chain management professionals. They have been helping their members, along with their careers and their companies since 1963. Nine thousand members worldwide receive unparalleled networking opportunities, cutting-edge research, and online and on-site professional educational opportunities. For more information about becoming a member or for upcoming events for all roundtables, you can visit www.cscmp.org.
---
The Shippers Group was founded in 1901 and today employs over 1400 associates nationwide. For more information on The Shippers Group, visit our services page.