The Shippers Group's Wilmer facility has been awarded Ambient DC of the Year from its customer Unilever. The Wilmer team's commitment to service and operational excellence merits the award.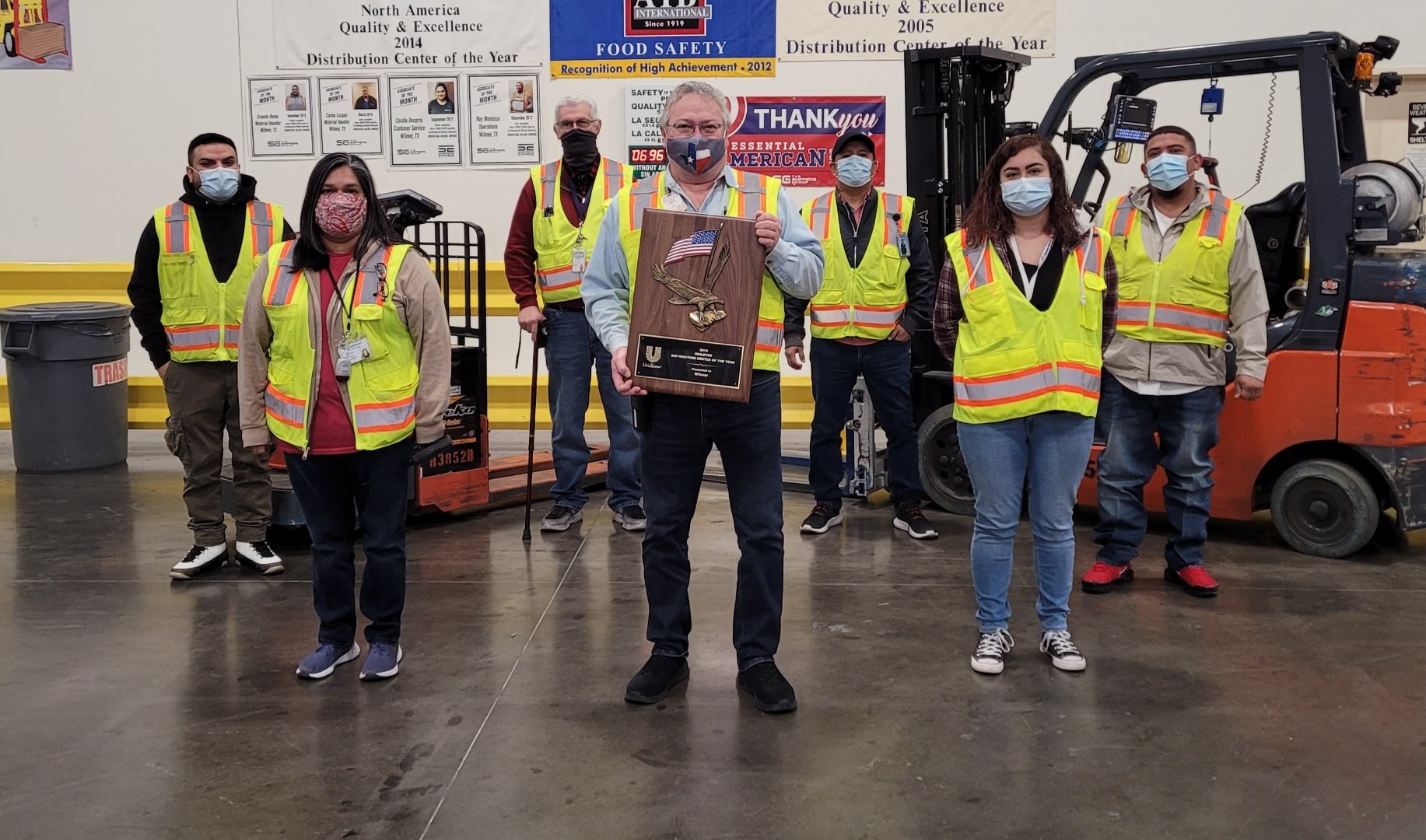 The partnership between The Shippers Group and Unilever spans more than a decade and this is not the first time TSG has received the prestigious award.
Rick Brazelton, General Manager said, "We have received the award many times but we're more excited to be named DC of the Year for 2019." There are dozens of KPIs the DC is measured against and every year competition is greater as Unilever DCs each focus on continuous improvement.
Some criteria for the award includes:
On time loading

On time shipping

On time delivery

Inventory control

Productivity

Sustainability/waste
Rob Doyle, President of The Shippers Group commended the Wilmer team: "This award means a lot to us here at TSG. Rick and his team work very hard to make sure we meet Unilever's expectations and this recognition indeed means a lot to them and to our whole organization."
Congratulations to our Wilmer team whose success abounds from their can-do attitude and commitment to excellence, one of TSG's core values.
---
The Shippers Group was founded in 1901 and today employs over 1400 associates nationwide. For more information on The Shippers Group, visit our services page.