Any time you have warehouse associates working in close proximity to one another, especially those who are operating forklifts, their safety is the number one priority. How does a warehouse operator help ensure the safety of all associates, both those who are operating forklifts and other materials handling equipment and those who are working on foot among them?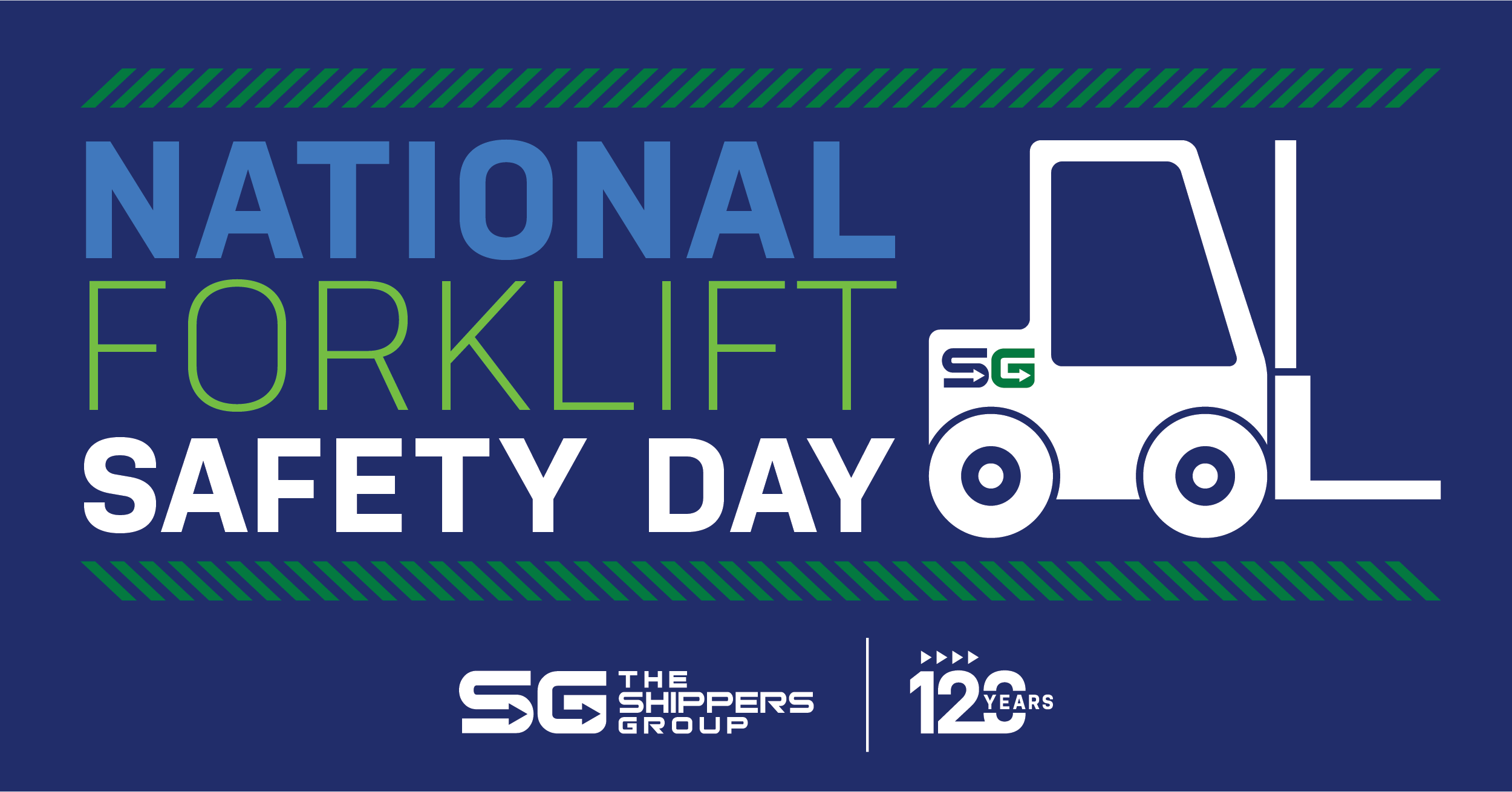 June 8 is National Forklift Safety Day. As such, it is an opportunity to further explore what more can be done to reduce the potential for injury and damage while operating forklifts and other materials handling equipment.
We take forklift training and retraining very seriously at The Shippers Group. All associates who operate forklifts are trained and certified before operating materials handling equipment within our facilities. In addition to being trained on how to operate the equipment, associates learn about the most common forklift accidents and safety hazards.
Continued focus on safety and training is a priority at The Shippers Group, and we will spend the month of June highlighting the topics we discuss regularly to inform and educate our associates about forklift safety:
Training & Certification
Common Safety Hazards
OSHA's Role & Government Policies
Be on the lookout for social media posts and blogs throughout the month to stay updated on the latest standards and practices regarding forklift safety.
---
The Shippers Group is a leading national third-party logistics company headquartered in Dallas, Texas with distribution facilities in Texas, Georgia, California, Illinois, Florida, and Virginia totaling 16 locations and over 6.5 million square feet of space. To learn more about our areas of expertise, visit our Services page.