Did you know that September is National Preparedness Month? Observed every year, National Preparedness Month raises awareness about the importance of preparing for disasters and emergencies that could happen at any time.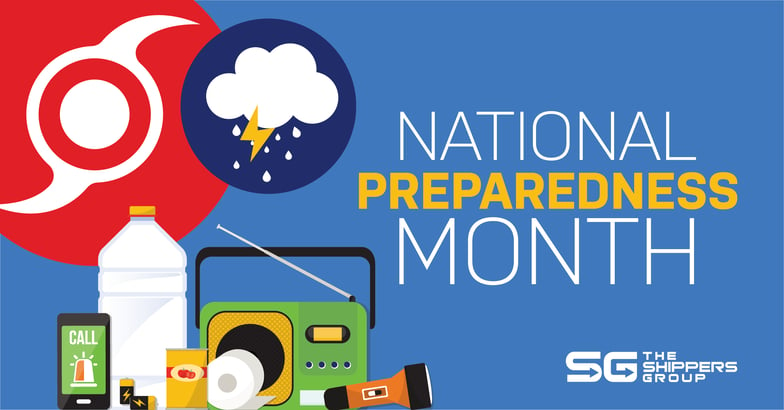 With the recent severe weather-related hazards, such as hurricanes, floods, and wildfires, it's important now more than ever to review your emergency action plans.
The theme for 2021 is "Prepare to Protect. Preparing for disasters is protecting everyone you love."
Each week throughout this month, The Shippers Group is educating our associates through a series of materials on the different aspects of preparedness for individuals, families, and communities. These aspects include:
Making a Plan
Building a Kit
Preparing for disasters
Communicating your plan—especially teaching your youth about preparedness
For more information on the steps you can take to be prepared for disasters and emergencies, visit: https://www.ready.gov/september
---
The Shippers Group is a leading national third-party logistics company headquartered in Dallas, Texas with distribution facilities in Texas, Georgia, California, Illinois, Florida, and Virginia totaling 16 locations and over 6.5 million square feet of space. To learn more about our areas of expertise, visit our Services page.