The Shippers Group is excited to announce we have expanded our footprint to Houston, TX!
Earlier this year, our customer—a world leader in convenient foods and beverages—came to us with another potential synergy. Because of our decades experience and successful expansions with this customer, The Shippers Group was chosen as a proven partner to reduce their overall cost, while maintaining the highest level of service and quality.
President, Rob Doyle stated "The Shippers group is excited to expand into the Houston market, as it would not have happened if we were not performing at a high level for a current customer that gave us this opportunity to expand. Organic growth is one of the cornerstones for our continued profitable growth and two of our three start-ups during the pandemic have been from existing customers, which aligns with our strategic plan and allows us to showcase our operations prowess in uncertain times."

Recently remodeled, the Distribution Center is just over 70,000 square feet, and is a dedicated food grade warehouse and retail distribution facility. Running 7-days a week, this is now our third location for one of our long-term existing customers. It is a multifaceted picking operation, including piece and case pick, that utilizes voice pick and pick to light systems. The site services 110 route sales to retail sales customers in the Northern Houston area.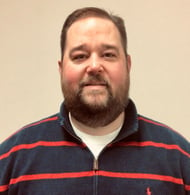 This start-up would not be possible without our Director of Dallas Operations, Trey Muggley. Over the last several weeks, Trey has been overseeing and executing this project. His diligent maintenance, well-informed strategic planning, and disciplined execution have been key components in getting this operation up and running. Trey ensured our initiatives in Houston were aligned with not only The Shippers Group's strategy but also with our customer's.
When asked about their recent efforts, Trey commented "The start-up team put in long hours and has worked under less than desirable conditions dictated by COVID-19 protocols. Each member of this start-up team has brought their own skillset to the operations and has contributed to our successful start-up. The team is working every day to achieve the goal metrics for not only our customer, but also for The Shippers Group."
At The Shippers Group, we rely on our legacy of hard work and ethical values to focus on what is important: Integrity, Innovation, Excellence, and Safety. These four core values are our foundation, and what accelerates our growth. We all share TSG President Rob Doyle's sentiment when he says, "We are grateful for this opportunity and for the hard work and perseverance of our team here at The Shippers Group!"
---
The Shippers Group was founded in 1901 and today employs over 1400 associates nationwide. For more information on The Shippers Group, visit our services page.