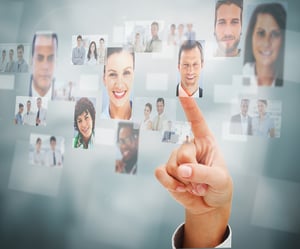 It's no secret that there is a workforce shortage in the supply chain industry. As a result, we have had to become creative in hiring, staffing, recruiting and retaining talent. At The Shippers Group, hiring practices include both direct hire and temporary staffing, while after 90 days, temporary staff become full time employees. The Shippers Group is a Veterans at Work Partner with initiatives to fill roles by veterans and military spouses. We are also establishing national accounts with American Staffing Associated partners. Benefits of this partnership are reduced costs to fill, established relationships to improve hire trends, improved safety, standards for hiring, and industry recognized hiring practices.
A recent survey in Eye For Transport (EFT) of industry operations employees rank strategies to retain operation employees:
Improve employee engagement 48%
Coaching and training 21%
More transparency of goals 19%
Flexible scheduling 7%
Incentive bonus 2%
Increase hourly rate 2%
Associate engagement and staff development rank highest and are essential to retention. Therefore, TSG has on staff a Director of Training who oversees a 33 point training metric. Each location has Training Champions who ensure training occurs on-time and is fully documented. Not only do these training programs work to promote and retain associates but also contributes to reduction of OSHA recordables and lower incidents of property damage.
"Workforce issues are among the top concerns of those taking part in The Annual Third-Party Logistics Study. Issues organizations are currently facing include:
Attracting talent

Developing leaders

Retaining high performers

Enhancing employee motivation and engagement

Enhancing workforce performance

Developing bench strength

Reducing workforce costs

Enhancing career and job flexibility

Effectively managing succession

Improving supervision and coaching

Reducing employee turnover

Addressing changing workforce demographics/Responding to cultural or generational differences

Building a global workforce

Developing and effective reward strategy

Increasing diversity and inclusion

Utilizing workforce planning to determine future workforce needs"
For more information about The Shippers Group's team, click here.