At The Shippers Group, we remain committed to giving back to our communities. We implemented our Give Back Program a few years ago as a way to say thank you and show our support by participating in events and making donations to the organizations working to make our world a better place. These opportunities remind us of the importance of being a good neighbor and lending a helping hand to those in need.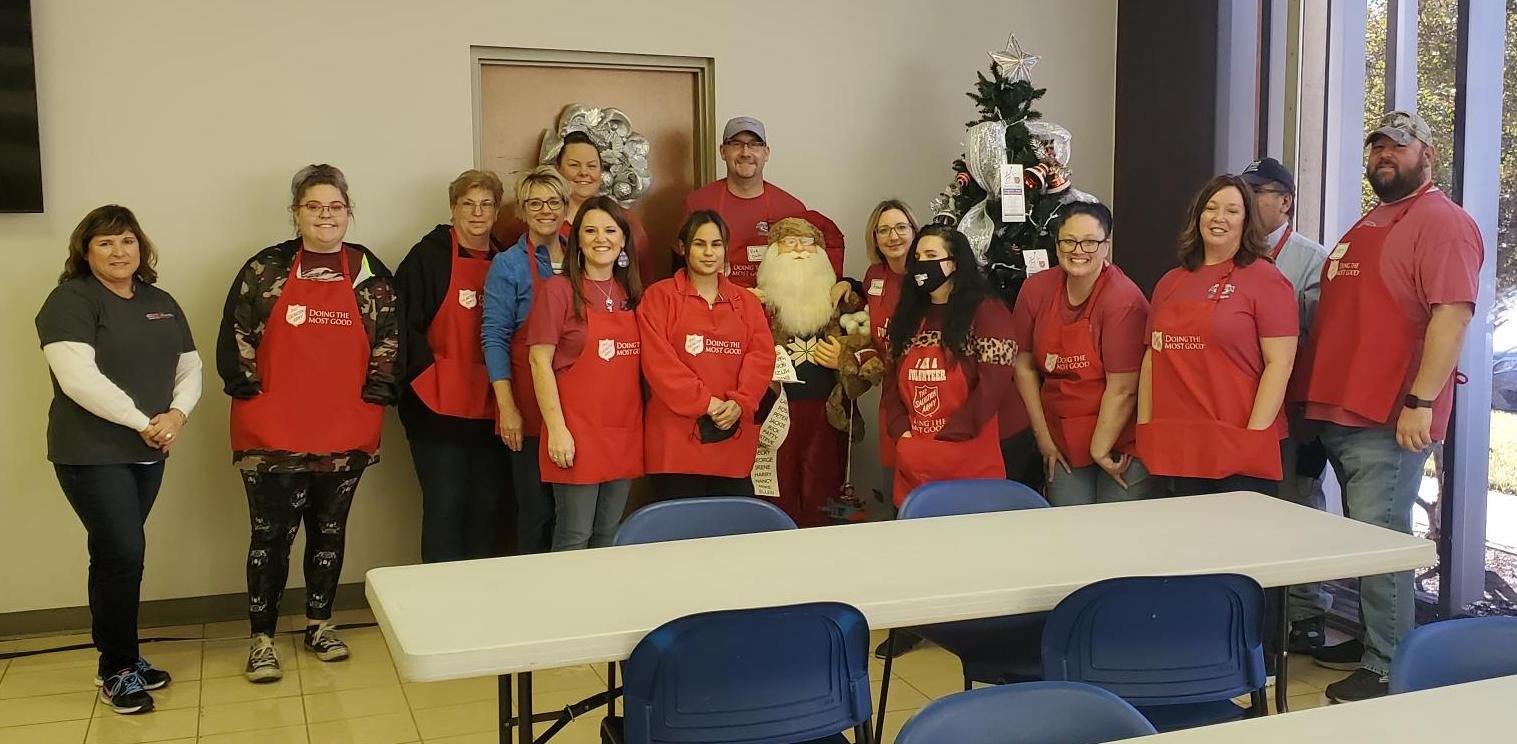 As part of our Give Back Program, each year the Corporate Team in Hutchins, TX volunteers at the Salvation Army where they can go as a team to help sort, label, and distribute the Angel Tree gifts to the families. These efforts of the Salvation Army, its donors, and its volunteers help to ensure that children and elders will have something under their tree on Christmas morning.
These volunteer tasks range from shopping in the warehouse when an angel's wish wasn't fulfilled, to sorting through and bagging items that have been received from other adoptions, and quality-checking each item. While the Corporate Team participates in a few other give back initiatives, Amanda Bowden, Human Resources Coordinator explains why this particular volunteer effort is so special:


"The Salvation Army volunteer initiative hits home with our logistic-minded team. It's a fun and rewarding team-building experience that we look forward to each year."



---
The Shippers Group is a leading national third-party logistics company headquartered in Dallas, Texas with distribution facilities in Texas, Georgia, California, Florida, and Virginia totaling 13 locations and over 5.5 million square feet of space. In addition to warehousing and transportation services, the company provides contract packaging and e-commerce fulfillment to the food, consumer goods and automotive industries. The Shippers Group was founded in 1901 and today employs over 1,500 associates nationwide.