The Shippers Group is excited to announce Erika Ramirez as our new HR Manager for Texas!
Erika has a Bachelor's of Business Administration in Human Resources Management and an MBA from University of North Texas. Her previous experience includes positions as a HR Generalist and Benefits Administrator. With her extensive education and over five years of HR experience in manufacturing and warehousing, Erika is a valuable addition to our HR team!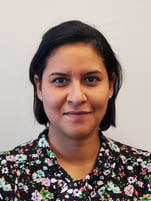 "As the new HR Manager, Erika will initially provide support for our Texas teams, while also assisting our HR Manager in Georgia. Her primary duties will be to oversee the employee relations efforts with our sites and to further our workforce inclusive culture. We are excited to be bringing Erika onboard!"
– Diane Villafana, VP Human Resources - Safety Compliance
During her free time, Erika enjoys going for walks and spending time with her family. Erika resides just outside the Dallas area with her husband, four-year old son, and their beagle puppy. When commenting on her new role, Erika shared "I am very excited to have joined The Shippers Group and look forward to being part of the company's continuous growth!"
Welcome to the team, Erika!
---
The Shippers Group is a leading national third-party logistics company headquartered in Dallas, Texas with distribution facilities in Texas, Georgia, California, Illinois, Florida, and Virginia totaling 16 locations and over 6.5 million square feet of space. To learn more about career opportunities at The Shippers Group, visit our Careers page.