Lean is the concept of deriving value from the customer's viewpoint, and continually improving the way in which value is delivered. Lean is centered on preserving value with less work, with the ultimate goal of providing the best value to your customer that has zero waste throughout the process. Lean is only successful if every function of the company works together. Having respect for people and their ideas, and empowering others to think about a better way to get things done is crucial to the process.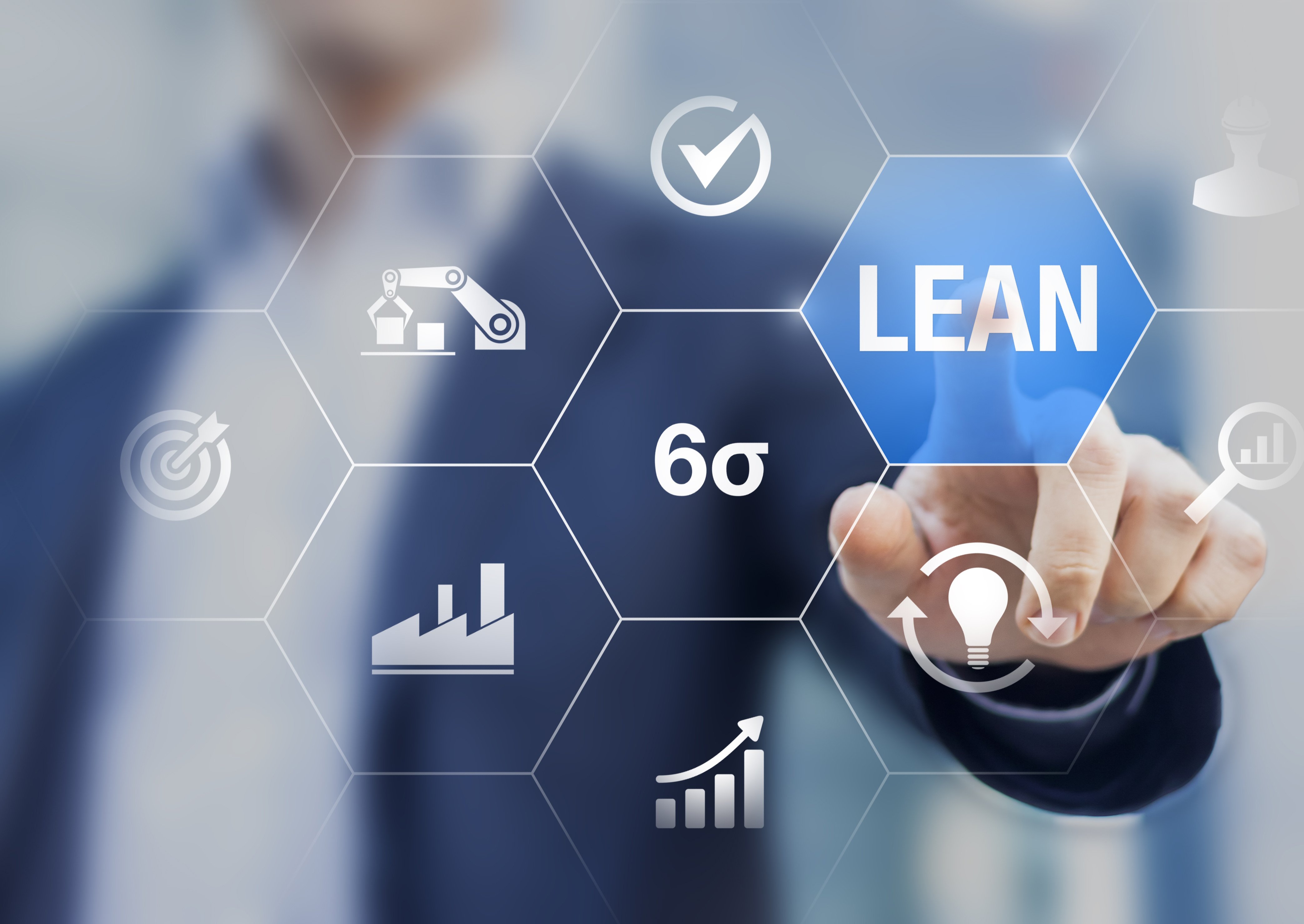 It doesn't need to be overcomplicated, though. Successful Lean journeys are achieved by those that understand the complexity in its simplicity: to have a plan, do the plan, check the plan, and then make adjustments to continually improve the plan until it is most effective or efficient. In a Lean organization, problems are seen as opportunities for meaningful learning, rather than errors to be swept under the rug. It is important to get comfortable with identifying problems and practice continuous improvement on a daily basis.
HOW APPLYING LEAN CAN BENEFIT:

• Personal & Professional Growth—The problem-solving training associated with Lean helps workers grow professionally and personally. When you make a suggestion for improvement, you are being an active participant of the business process.

• More Competitive Service—Continuous improvement drives the improvement of processes. This allows companies to enhance their business and increase their services. By eliminating waste, you are increasing revenue and reducing costs.

• Better Customer Service—Customer services starts with understanding what the customer finds value in and working to deliver that value. Applying Lean allows companies to better align their services to latent customer values.

• Creates a Proactive Learning Culture—Modern workplace, knowledge, and technology can quickly become obsolete over time. You can't succeed if you don't keep up. The only way to improve upon existing processes is to try something new. Continuous Improvement builds the framework for reaching the next level of excellence.
Lean is not about tools—it is about the thinking and behavior that are shared throughout the value stream. When every single member of the organization comes to work thinking about a better way to get things done, you will become more innovative and competitive—allowing a business to be more profitable and sustainable.
The Shippers Group is taking the next step to make our sites safer and more efficient by assembling an Operational Excellence Team to lead cultural transformation by training Lean Concepts. Be on the lookout for more information to come about our newest team and their accomplishments so far!
---
The Shippers Group was founded in 1901 and today employs over 1400 associates nationwide. For more information on The Shippers Group, visit our services page.