What is Shippers Express, you ask? Well, allow us to reintroduce ourselves!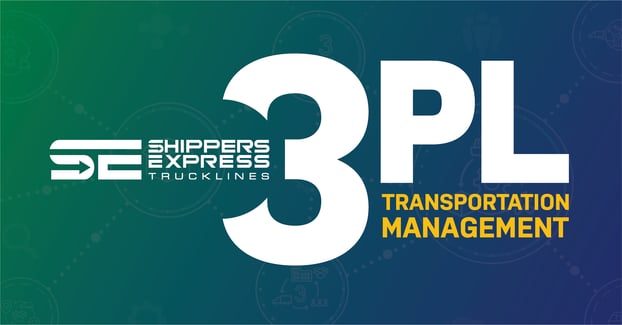 Have you heard of our transportation services? The Shippers Group prides itself on being a one-stop third-party logistics provider, allowing our customers to work with one provider for all their logistics needs. Among our services are warehousing, distribution, packaging, fulfillment, trailer parking, and many other VAS. Shippers Express is the transportation division of our business!
If you were not aware The Shippers Group provided transportation services, or if you are interested in learning more about this specific service, here are some answers to our commonly asked questions to better acquaint you with Shippers Express!
How long has The Shippers Group been providing transportation services?
The Shippers Group has been a trusted transportation partner for nearly 40 years.
What transportation services does Shippers Express offer?
Nationally or regionally, Shippers Express provides Truckload and Less-Than-Truckload Services, and other services local to the Dallas-Fort Worth and Atlanta regions, including:
Truckload
Less-Than-Truckload (LTL)
Drayage Pickup and Delivery (Dallas/Fort Worth Market & Houston)
Crossdock
Trailer Parking / Drop Lot
Do you only provide transportation services to your warehouse customers?
Nope, Shippers Express is non-exclusive! While Shippers Express does service many of our warehouse customers, we also provide transportation services for those outside of our warehouse network, ranging anywhere from small to big-brand companies. For companies needing transportation support or for shippers looking for one source to handle all their warehousing and transportation needs, Shippers Express can deliver for you!
How does Shippers Express differ from a brokerage?
Shippers Express is more than just a middleman between shippers. We provide transportation management services – handling the overall process of carrier selection, planning, communication, execution, and optimizing the movement of your goods. Carried out by our internal logistics team, Shippers Express provides more than just the delivery of your goods. We provide value to every part of the process, which is why customers who are not warehouse customers also choose to partner with Shippers Express.
What are some incentives for using Shippers Express if you are already a warehouse customer?
Utilizing our transportation services along with our warehousing or additional services can save you a significant amount of time, allowing you to communicate with one company for all your logistics needs. There is also the added value of convenience since scheduling can be handled all-in-one. Our warehouse and transportation departments communicate regularly, so if there are any changes to the load or timing, our team works internally to quickly make the necessary arrangements for you.
Now that you are better acquainted with our transportation division, think partnering with a transportation management company like Shippers Express could provide value to your supply chain? To help you make this decision, we've created a free Transportation Management Questionnaire to help you determine if outsourcing is right for you, which you can click the image below to download. Streamline your logistics and gain a competitive advantage by contacting us today!
---
The Shippers Group is a leading national third-party logistics company headquartered in Dallas, Texas providing supply chain support to brand leaders and market innovators in industries including food and consumer packaged goods. With food-grade multi-client and dedicated distribution facilities in the United States, The Shippers Group provides supply-chain solutions with outsourced warehousing, transportation, contract packaging, and e-commerce fulfillment services. Since 1901, The Shippers Group has relied on core values of integrity, innovation, excellence, and safety to grow customer relationships, focus on continuous improvement, and engage sustainable business practices that deliver results. More information is available at www.theshippersgroup.com.