Atlanta is known for many great things: its booming economy, several major league sports teams, many attractions – like the Georgia Aquarium, Zoo, and Fox Theatre – and its 3,000 acres of park and abundant tree coverage. But did you also know Atlanta, GA is a great central location for your warehousing and distribution needs?
Georgia is the Logistics and Transportation Hub of the Southeast – giving you direct access to anywhere in the world. With 80% of the U.S. Market being within a 2-hour flight or 2-day truck drive of the state, it's no wonder that 85% of the World's Top 3PL's operate in Georgia.
When you choose a 3PL or distribution center in Georgia, especially in a central city like Atlanta, you gain a competitive advantage through its convenient access of land, air, and sea transportation:
Extensive Road & Rail Lines: Georgia has more than 1,200 miles of interstate highways, including I-75, I-85, I-95, and I-20, along with almost 5,000 miles of railway with two Class I railroads – CSX and Norfolk Southern.
Port of Savannah: Georgia is the best place to move product. It is the top seaport in the nation for American-made exports and is the fastest growing U.S. gateway for total container trade. The port also has dedicated on-terminal rail facilities for Norfolk Southern and CSX.
Hartsfield-Jackson Atlanta International Airport: The Atlanta airport is the world's busiest as well as most efficient airport. The airport handles more than 650,000 metric tons of cargo annually and has three cargo complexes.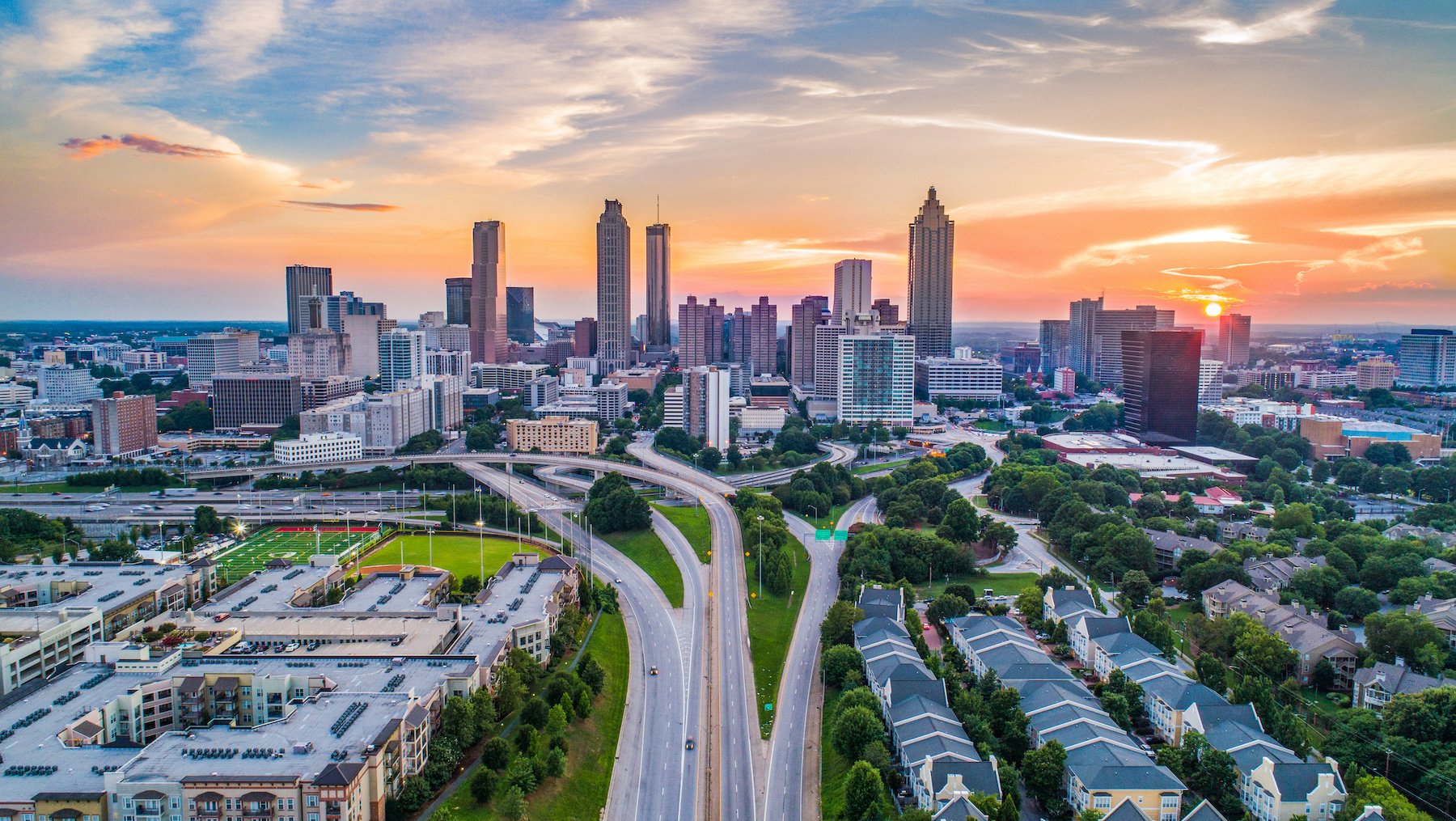 With the cost of trucking reaching record highs, Atlanta is an ideal solution for companies who have national warehousing needs, but only have a single-warehousing budget.
The Shippers Group operates 1 million square feet of multi-client distribution space in Georgia located just outside of Atlanta in Jonesboro and Austell. To learn more about The Shippers Group's 3rd Party Logistics Solutions in Atlanta or to request a quote, visit Contact Us.
---
The Shippers Group is a leading national third-party logistics company headquartered in Dallas, Texas providing supply chain support to brand leaders and market innovators in industries including food and consumer packaged goods. With food-grade multi-client and dedicated distribution facilities in the United States, The Shippers Group provides supply-chain solutions with outsourced warehousing, transportation, contract packaging, and e-commerce fulfillment services. Since 1901, The Shippers Group has relied on core values of integrity, innovation, excellence, and safety to grow customer relationships, focus on continuous improvement, and engage sustainable business practices that deliver results. More information is available at www.theshippersgroup.com.