Women's History Month is celebrated every year during March to honor the contributions women have made, and continue to make, to the world as we know it—a world in which women are vibrant, significant, and worthwhile contributors. Every woman has a story and by advocating for women, we can continue to make progress towards equality—meaning more women achieving their goals, taking on leadership roles, and finding career success.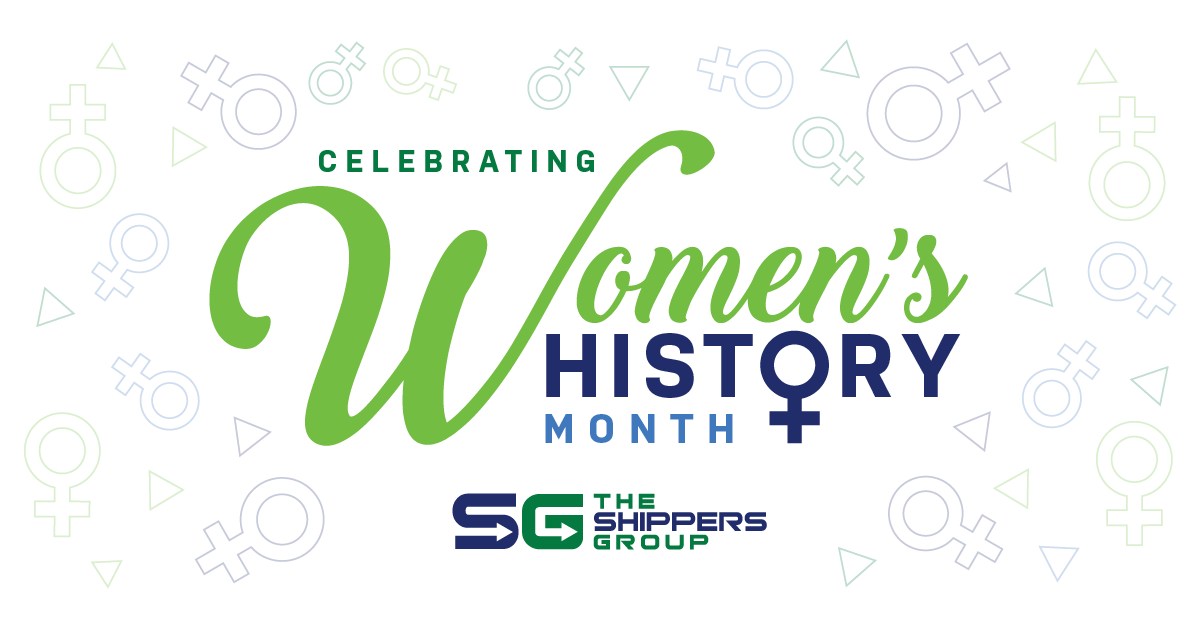 In honor of Women's History Month, The Shippers Group is featuring our TSG women in leadership who make up 45% of our Executive Committee. In a historically male-dominated industry, these women have worked hard to get to where they are today and have broken many barriers in doing so. Their success is an inspiration. So, to share in this success and to help empower other women, we asked them to share their responses to the following questions:
What does Women's History Month mean to you?
Is there a Woman who has inspired or supported you professionally? Tell us about them.
What would you tell young women who are just starting their careers? What is something you would like for them to know?
How has The Shippers Group empowered you and other women in the workplace?
Wrapping up this four-part series is our VP Marketing & Customer Solutions, Robin Siekerman. Check out the video below to see what she had to say:

"From the first settlers who came to our shores, from the first American Indian families who befriended them, men and women have worked together to build this nation. Too often the women were unsung and sometimes their contributions went unnoticed. But the achievements, leadership, courage, strength and love of the women who built America was as vital as that of the men whose names we know so well."

—President Jimmy Carter, 1980
---
The Shippers Group is a leading national third-party logistics company headquartered in Dallas, Texas with distribution facilities in Texas, Georgia, Florida, and Virginia totaling 11 locations and over 5.2 million square feet of space. In addition to warehousing and transportation services, the company provides contract packaging and e-commerce fulfillment to the food, consumer goods and automotive industries. The Shippers Group was founded in 1901 and today employs over 1,500 associates nationwide.