Congratulations to Israel Carrera and Beatriz Martell at our Wilmer site who were named two of our WOW Winners this year!
Every month at The Shippers Group, we choose an Associate of the Month, known as our WOW winner. These individuals are nominated by their coworkers as someone who is a team player and goes above and beyond every day in support of our customers and our team.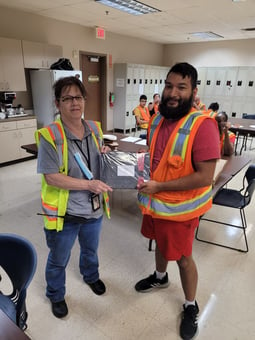 Israel Carrera
When commenting on their awards, Wilmer Operations Manager, Juan Sánchez, described Israel as "one of the youngest workers we have on second shift, but is one of the most respectful and intelligent individuals. He performs his tasks efficiently and effectively and is always willing to help his coworkers."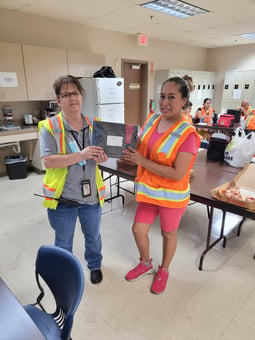 Beatriz Martell
Following his remarks about Israel, Juan detailed Beatriz as "an associate with a lot of energy, who always pays attention to what her coworkers may need and how she can help them, without ever neglecting her own tasks. She welcomes everyone with a smile and radiates positivity."
Thank you, Israel and Beatriz, for everything you do to make our operations successful. You play a crucial role in our team and we are continually impressed by the results you produce. We are grateful for your hard work and your ability to help and inspire those around you. Congratulations on your outstanding work!
---
The Shippers Group is a leading national third-party logistics company headquartered in Dallas, Texas providing supply chain support to brand leaders and market innovators in industries including food and consumer packaged goods. With food-grade multi-client and dedicated distribution facilities in the United States, The Shippers Group provides supply-chain solutions with outsourced warehousing, transportation, contract packaging, and e-commerce fulfillment services. Since 1901, The Shippers Group has relied on core values of integrity, innovation, excellence, and safety to grow customer relationships, focus on continuous improvement, and engage sustainable business practices that deliver results. More information is available at www.theshippersgroup.com.