The Shippers Group is excited to announce the recent promotion of Danny Kuvach to General Manager at our Multi-Client Distribution Center in Jonesboro, GA!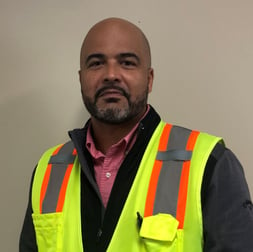 As one of our Emerging Leaders, Danny has been a vital part of our company since Day 1—working with the Jonesboro team on new strategies, labor management, increasing efficiency, and workflows. He joined The Shippers Group two years ago where he started as the Operations Manager, working his way up to Assistant General Manager, and now General Manager.
Danny is a proud husband and proud father to his five children, who keep him very busy. Outside of work, Danny enjoys traveling with his wife, trying new restaurants, fishing, boating, and diving.
As General Manager, Danny's goal is to remove all obstacles for the site so his team can work stress-free and efficiently. His efforts will also include continuing to improve the site's awesome culture and morale, while continuing to focus on customer relations and striving to increase the site's profitability.
We have no doubt Danny will be accomplish this, and so much more! He is valued part of our team, and we are excited to see him lead the Jonesboro team to unmatched success!
Congratulations, Danny!
---
The Shippers Group is a leading national third-party logistics company headquartered in Dallas, Texas with distribution facilities in Texas, Georgia, California, Illinois, Florida, and Virginia totaling 16 locations and over 6.5 million square feet of space. In addition to warehousing and transportation services, the company provides contract packaging and e-commerce fulfillment to the food, consumer goods and automotive industries. The Shippers Group was founded in 1901 and today employs over 1,500 associates nationwide.