At the end of last year, The Shippers Group featured a blog about our company's growth, and with that growth came the need for the right people to manage it. When filling these needed positions, The Shippers Group looked internally and leveraged this growth into opportunities for our current associates.
"At The Shippers Group, we invest in our associates because an investment in our people is an investment in the future of our company. Their hard work and innovative ideas are what sets us up for growth, so we are committed to training and developing our associates to have long and successful careers at The Shippers Group."
- Rob Doyle, President
The Shippers Group is proud to announce the recent promotions of the following associates:
Jessica Gillespie, Senior Account Manager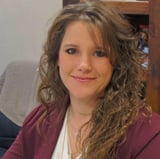 Jessica started with The Shippers Group over a year and a half ago as an Operations Manager at our Multi-Client Distribution Center in Hutchins, TX (WG2). When our customer at this facility shared their desire to expand to the Georgia region, Jessica was the natural choice to handle the account for both locations. Jessica has a proven track record of working effectively with our customer, while also having the ability to build a strong team in WG2, as well as achieving best in network service for our customer. As the Senior Account Manager, Jessica now has the opportunity to build another dynamic team in Austell, GA. Under her direction at this customer's expanded footprint in Austell, Jessica will ensure the same high performance standards she has successfully overseen in her role at WG2.
Sarah Sheppard, Director of Inventory Control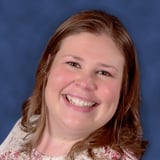 Sarah has been with The Shippers Group for eight years. She began with the company as a CSR at our Multi-Client Distribution Center in Jonesboro, GA, where she later transferred to our Contract Packaging operation on the other side of the building to assist with labor planning, inventory control, and account management. Following these positions, Sarah was promoted to Office Manager at our other Georgia location in Austell. In her new role as Director of Inventory Control, Sarah will oversee inventory control at the corporate level. She will also be responsible for driving standardization of inventory practices, and monitoring each building's inventory accuracy through KPIs.
Danny Kuvach, Assistant General Manager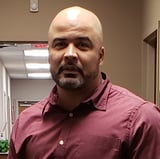 Danny has been with The Shippers Group for about a year and a half as an Operations Manager at the Jonesboro Multi-Client Distribution Center. As the Operations Manager, Danny dove right in from day one, working with the team on new strategies, labor management, and workflow. In his new role as the Assistant General Manager, Danny's continued efforts will now include an added focus on improving the site's efficiency, along with managing the monthly ratios. His goals for the great team in Jonesboro include to lead by example, grow TSG's competitive culture, and to further develop a talented warehouse team.
Chris Mills, Director of Operations - Atlanta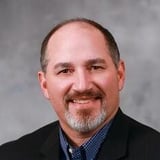 Chris joined The Shippers Group almost three years ago, where he began his TSG career as the General Manager of the Multi-Client Distribution Center in Jonesboro. Now in his new position as Director of Operations, Chris will oversee the operations in both the Jonesboro and Austell locations. In this new role, he will work with these distribution centers in the Atlanta area to increase customer satisfaction, increase productivity, lower costs, and continue to train the current supervisors and managers for their next role as an emerging leader within The Shippers Group.
Congratulations to each of you!
The Shippers Group was founded in 1901 and today employs over 1500 associates nationwide. For more information on The Shippers Group, visit our services page.