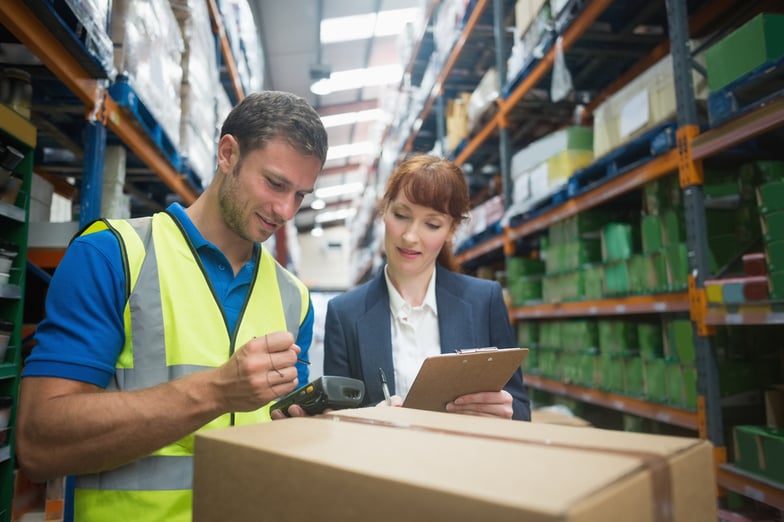 Inventory is the goods and materials stored in a facility. A third-party logistics provider (3PL) depends on inventory to operate and fulfill customer orders.


What is Inventory Control?
Managing inventory is a crucial part of supply chain management. Inventory Control is the process of tracking inventory and ensuring that the appropriate inflow and outflow are maintained.


Why is it important to keep an accurate inventory?
Maintaining accurate inventory is the cornerstone of a successful operation. If not maintained correctly, a facility might experience an increase in quick responses to get it fixed faster, which often make it harder to track the inventory if the process is not followed correctly. By keeping an accurate inventory, a 3PL will see a reduction in quick responses and boost their overall productivity in their facility, resulting in the following benefits:
Reduced inventory claims
Reduced picking time and increase on-time shipping
Reduced emergency replenishments
Reduced overstock replenishments

Higher customer satisfaction

At The Shippers Group, we realize the important role inventory accuracy plays in our supply chains. That is why we further enhanced our Inventory Control by creating a department dedicated to achieving our KPIs and ensuring the sustainability of our operations. Overseen by our VP of IT, Amy Landers, and led by our Director of Inventory Control, Sarah Sheppard, we're excited to announce our new department: DICE – Department of Inventory Control Excellence. This department is composed of Inventory Control Managers from every site, who work together with the department and their teams to reach their goal of achieving at least 99% accuracy at every site.
In pursuit of this goal, the DICE team conducts regular cycle counting so that issues can be caught and corrected sooner. All of these counts are monitored on a weekly basis by our Director of Inventory Control, and any decline in accuracy is brought into question. They aim to complete at least one count per location each quarter to confirm that everything is being counted and is accounted for.
While cycle counting is crucial, it's also important for our teams to recognize it is not the sole solution. Our sites participate in weekly spot checks that are completed by any member of management. By performing these spot checks, the department evaluates what additional problems could be causing discrepancies in inventory and ensures that all operational processes are being followed and working correctly. Researching and understanding the cause of these inventory issues holds the associates accountable to the issues and process failures that are being made and helps them in correcting and preventing them in the future.
In addition to routine cycle counts and spot checks, the DICE team also undergoes training every quarter, in which they highlight and review relevant topics. Part of the team's training includes conducting a mock recall to help fully recreate and understand the process, making certain that they can effectively complete a recall in the event that it may occur. This training and practice ensures food safety and traceability of our inventory at any given time.
With our new department's efforts representing two of our core values, Innovation and Excellence, The Shippers Group is one step closer to achieving our vision of being 1st in Supply Chain Performance and delivering unmatched value to our customers!
---
The Shippers Group is a leading national third-party logistics company headquartered in Dallas, Texas with distribution facilities in Texas, Georgia, California, Illinois, Florida, and Virginia totaling 16 locations and over 6.5 million square feet of space. To learn more about our areas of expertise, visit our Services page.