With profound sadness and shock, The Shippers Group announces that Ken Johnson, Owner and CEO, passed away on October 14th. Ken's sudden death is the result of unexpected complications following a recent illness. The entire Shippers Group family mourns his loss, and we extend our heartfelt sympathy to Ken's family during this very difficult time.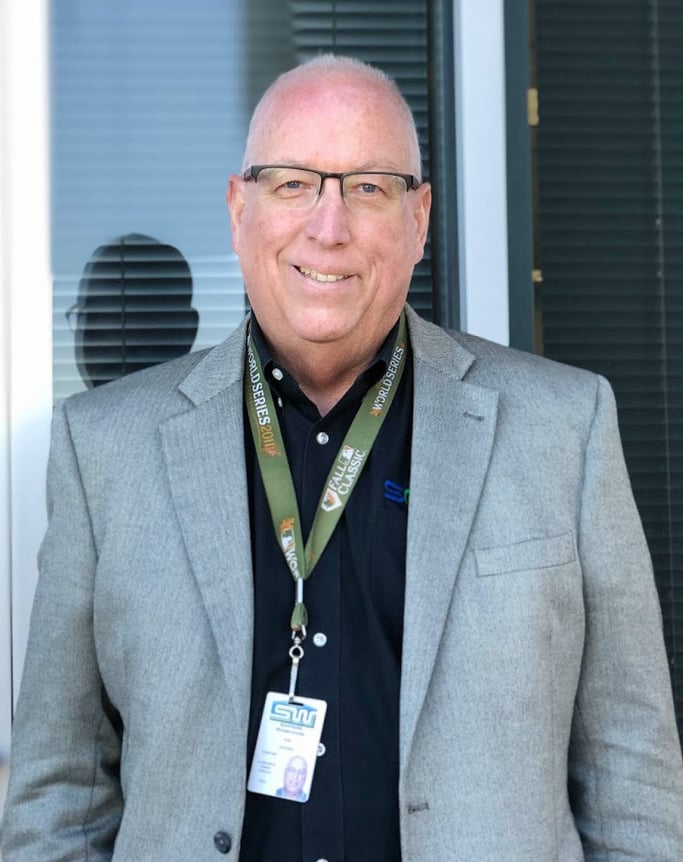 Ken Johnson's career in the Third-Party Warehousing industry spans several decades. During that time, many of us have been fortunate enough to know and work with Ken. Having started as a warehouseman and advanced to Owner and CEO, Ken was relatable and an inspiring leader. Nothing was more important to Ken than his family and the families of every Shippers Group associate. His decisions were always based on his innate desire to help and enrich others.
Prior to becoming Owner and CEO of The Shippers Group, Ken Johnson spent most of his career in Operations with the company formerly Shippers Warehouse. Ken joined Shippers Warehouse in 1980 and was an Operations Manager before becoming General Manager. In 1986 Ken left Shippers Warehouse, but he continued working in third-party warehousing during which time he gained a broader insight into the supply chain industry. Ken managed several multi-client and contract facilities before returning to Shippers Warehouse in 1996. Upon his return, Ken served as COO and President/CEO before becoming Majority Owner with partner Graham Swank in 2008. Under Ken's leadership, the company has expanded from a regional warehousing company based in Texas to a leading national 3PL company with 15 locations in six states.
Ken also enjoyed giving back to the industry. Among the many organizations he supported throughout his career, Ken proudly served on the Board of Directors for the International Warehouse and Logistics Association (IWLA) as well as the Texas Warehouse Association (TWA).
A further announcement will be forthcoming regarding the celebration of Ken's life.