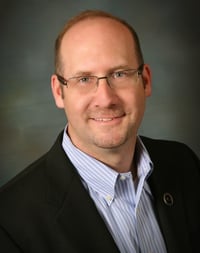 Focused on quality, procedures and process improvements, The Shippers Group is experiencing strong performance in 2018. In his 18 months of leadership as President, Rob Doyle has introduced several changes centered on initiatives that improve the overall customer experience while increasing revenue and profit for the company. "While we rely on our strong heritage of integrity and hard work as a family owned company, today we are moving The Shippers Group to become an even more proficient supply chain partner," says Rob Doyle.
The Executive Committee's focused business strategy improves operational agility and responsiveness, creates cost competitiveness, optimizes speed, and manages environmental expectations for supply chain partners so they can enhance their margins and customer experience. With emphasis on process control, compliance, accountability and metrics management, teams are able to focus on operational enhancements and augmentation to exceed desired standards.
The company's investments in IT enhancements are keeping pace with the need for speed and accuracy in direct-to-consumer models for e-commerce fulfillment. Additionally, The Shippers Group offers CPG companies a completely outsourced model for contract packaging services including kitting, display assembly, materials sourcing and equipment. With increasing diversification of services, The Shippers Group is recruiting expert talent and developing training programs for employees where emerging leaders can advance.
The Shippers Group has a history of 9% annual growth. Year-to-date, the company has more than doubled the number of qualified leads over 2017 and has a close rate on new deals up 50%. At this rate, annual revenue growth for 2018 will outpace the ten-year historical trend. The Sales and Marketing team is identifying customers' greatest needs in their supply chain requirements particularly in the areas of e-commerce and contract packaging. The company's solutions help shippers improve their on-time and accurate deliveries to customers along with competitive advantages in the markets they serve.
The Shippers Group is a leading national third-party logistics company headquartered in Dallas, Texas with distribution facilities in Texas, Georgia, California, Illinois and Virginia totaling 11 locations and 4.5 million square feet of space. In addition to warehousing and transportation services, the company provides co-packaging and e-commerce fulfillment to food, consumer goods and automotive industries. The Shippers Group was founded in 1901 and employs over 1,200 associates nationwide. More information about The Shippers Group is available at www.theshippersgroup.com.