TMSA Marketing Mountain Mover of the Year and VP of Marketing & Customer Solution at The Shippers Group, Robin Siekerman, was joined by TSG Director of Marketing, Maggie Harvey, and President/Principal of MADE, Michelle Ledford, last week for a TMSA Strategic Insights webinar!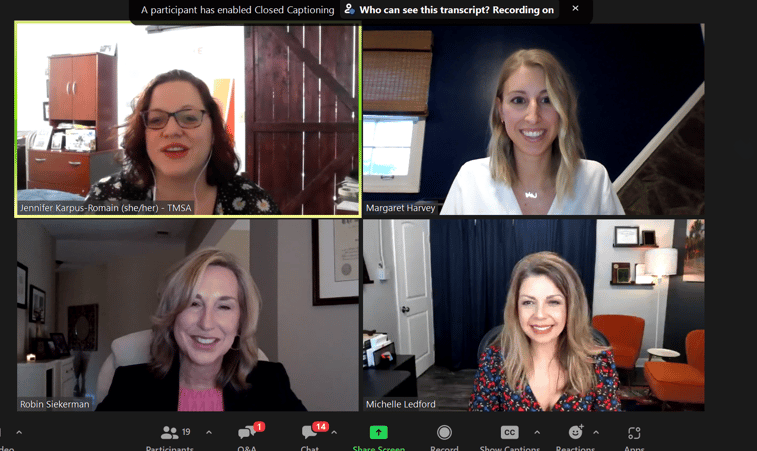 Earlier this year at the Transportation Marketing & Sales Association annual conference, Robin was awarded the prestigious Marketing Mountain Mover of the Year. This award recognized her achievements, performance, and vision that have helped shape both The Shippers Group and our industry. One of the accomplishments that contributed to this award was the then-recent publishing of her white paper - How a 3PL Warehouse Successfully Navigated The COVID-19 Global Pandemic.

As the Marketing Mountain Mover of the Year, Robin and her team were asked to join TMSA for a webinar discussing the journey of creating a strategic marketing program from the ground up, the contents of her white paper, and the successful campaign built around it. The team also shared the triumphs and challenges of their marketing efforts over the last five years. Along with diving into the COVID-19 white paper campaign, the team also touched on other areas they invest their time and marketing efforts, such as social media and other content campaigns, such as their latest 3PL Packaging Campaign.

In addition, the team took a number of engaging questions from the audience, including "How do you come up with an idea for a content campaign?" and "How do you organize and plan for all of the components of a content campaign?" Overall, it was great to reflect on all of the hard work and accomplishments over the last few years, and we hope the webinar inspired others to go outside their marketing comfort zones and try new initiatives in the new year!

Thank you, TMSA, for having us! We had a great time sharing our experiences and insights. See you at this year's conference!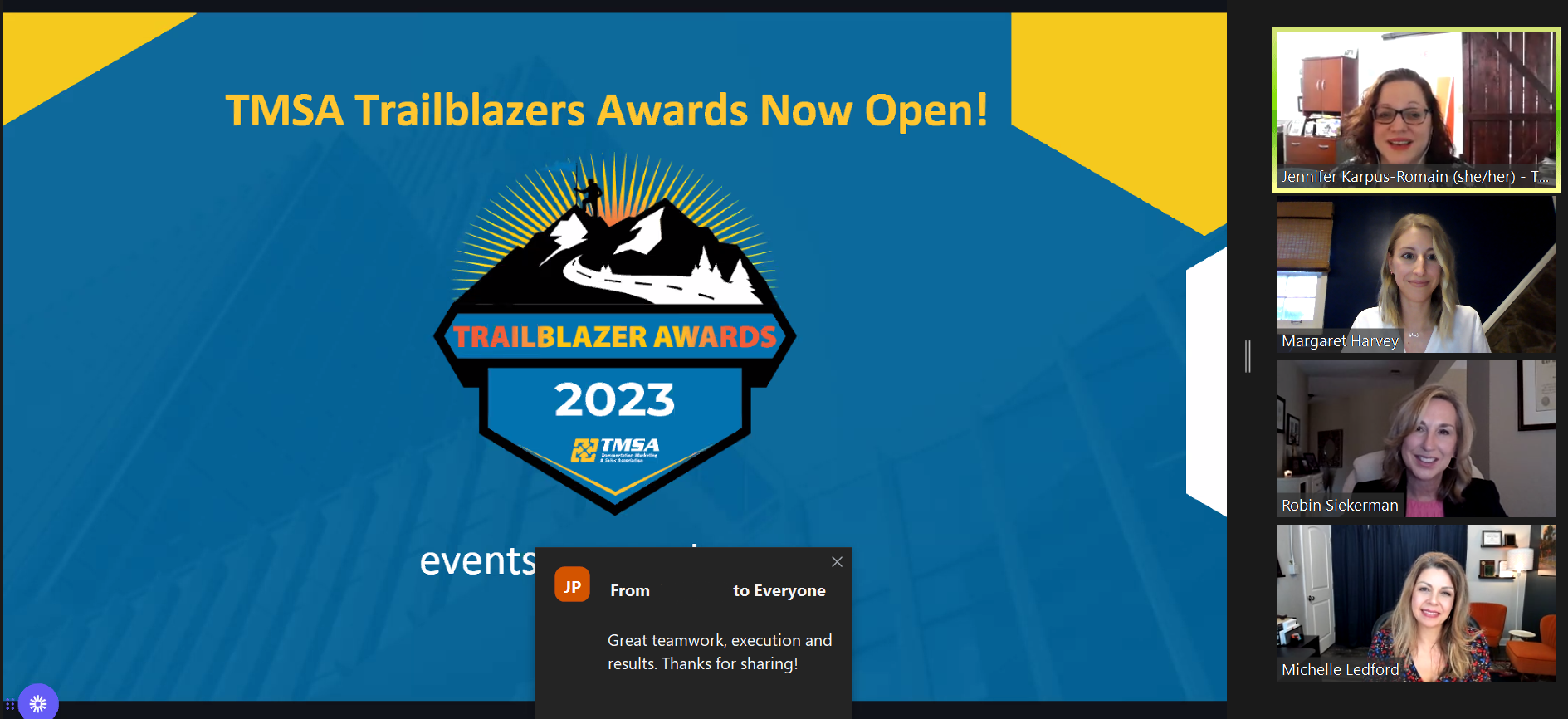 ---
The Shippers Group is a leading national third-party logistics company headquartered in Dallas, Texas providing supply chain support to brand leaders and market innovators in industries including food and consumer packaged goods. With food-grade multi-client and dedicated distribution facilities in the United States, The Shippers Group provides supply-chain solutions with outsourced warehousing, transportation, contract packaging, and e-commerce fulfillment services. Since 1901, The Shippers Group has relied on core values of integrity, innovation, excellence, and safety to grow customer relationships, focus on continuous improvement, and engage sustainable business practices that deliver results. More information is available at www.theshippersgroup.com.