The Shippers Group, a leading national provider of 3PL warehousing, contract packaging, ecommerce, and transportation services, announced today that Graham Swank has been named Chief Executive Officer by The Shippers Group's Board of Directors. The CEO position has been vacant since the untimely death of Ken Johnson last October.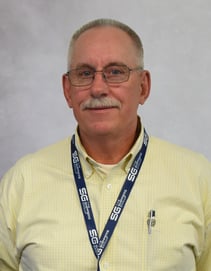 Swank has 35 years with The Shippers Group including the past 13 years as Chief Operating Officer after he and Johnson purchased a majority stake in Shippers Warehouse from the former owner Darby Strickland. Mr. Swank has been instrumental overseeing growth of the company, which today exceeds $100 million in annual revenue.
Graham Swank began his career at Shippers Warehouse as a General Manager. Mr. Swank's leadership skills in operations make him relatable to associates on the warehouse floor, while his proficiency in distribution center operations, facility design and layout, and managing new facility start-ups helped drive his career to the position of Chief Operating Officer.
"Naming Graham Swank as CEO of The Shippers Group is a natural move. He has been strongly influential in the growth of the company for more than a decade. Graham is the right leader to continue our 120 year legacy of success and reinforce the culture of The Shippers Group," said Pam Ragon, Board member.
---
The Shippers Group is a leading national third-party logistics company headquartered in Dallas, Texas with distribution facilities in Texas, Georgia, California, Illinois, Florida, and Virginia totaling 16 locations and over 6.5 million square feet of space. In addition to warehousing and transportation services, the company provides contract packaging and e-commerce fulfillment to the food, consumer goods and automotive industries. The Shippers Group was founded in 1901 and today employs over 1,500 associates nationwide.