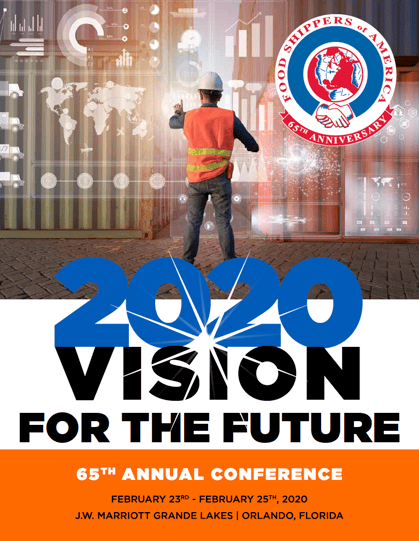 The Shippers Group will join primary shippers and receivers of food and related products on February 23-25 at one of the food industry's most popular events, the Annual Food Shippers of America Conference. This year the conference is located in Orlando, Florida.
We look forward to this event each year, as the Food Shippers of America Conference is an excellent opportunity for networking with current customers, meeting with potential new clients, as well as socializing with industry counterparts and colleagues.
We would be thrilled if you would make plans to visit with us at the conference! If you are planning to attend this year's conference and would like to learn more about how The Shippers Group can help you with your supply chain needs, or to learn more bout our private invitation-only event on Sunday afternoon, please contact us via the conference app, or at info@shipperswarehouse.com.
The Shippers Group will have several associates in attendance:
Looking forward to seeing you there!